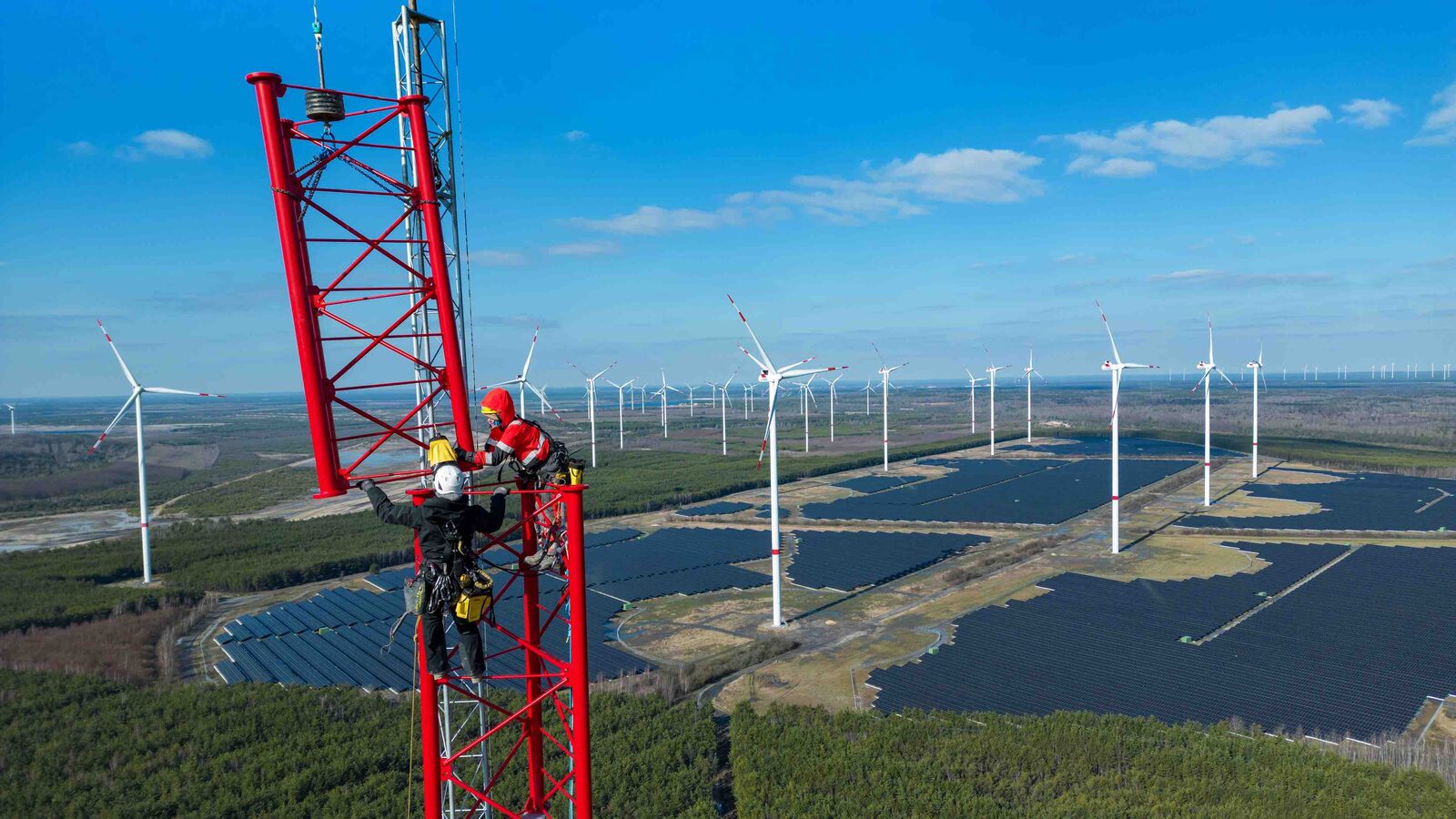 The German Ministry for Economic Affairs (BMWK) has erected a 300m-high onshore wind power testing mast to prepare for a new generation of wind turbines.
The mast was erected in the eastern state of Saxony at a ceremony attended by federal government and state officials. The government's Agency for Disruptive Innovation (SPRIND) said the mast weights 70 tonnes and is equipped with 46 measuring devices
Michael Kellner, Parliamentary State Secretary at the Federal Ministry for Economic Affairs and Climate Action, said it would let engineers research high-altitude turbines in the quest for more efficient wind farms.
SPRIND said high-altitude turbines could produce twice as much electricity as smaller ones and even hold more than one turbine at different heights.
Among the data collected will be wind speed, air pressure, temperature and the impact on the behaviour of bats.
Jochen Großmann, whose company Gicon oversaw the building of the mast, said multi-level wind farms could be sited on areas formerly used to mine lignite, or brown coal. He said these could be "made valuable again and serve as a basis for locating modern industries that are fully supplied with green electricity".
Germany plans to greatly expand onshore wind power capacity in the coming years. In February, Chancellor Olaf Scholz said his government was hoping to accelerate the construction of turbines, reaching a rate of four-to-five a day by 2030 (see further reading).
But a lack of sites has slowed the programme. Construction has been blocked through regulations such as the so-called "10H rule" in Bavaria, which says onshore turbines must have a distance from residential areas equalling 10 times their own height.