28 March 2014
Etihad Rail, the company building the UAE's first rail network, has signed on DB Schenker Rail, a subsidiary of Deutsche Bahn, for the operation and maintenance of the first stage of the Gulf state's $11bn network, and will act as consultant for future stages of the project.
The first phase will cover the 264km between Ruwais and the Shah gas field (see map)
This will be mainly a freight line and is being developed in co-operation with the Abu Dhabi National Oil Company.
A consortium of Italian firms led by Saipem and Tecnimont will construct the railway. That $900m contract covers the design, procurement and construction of railway infrastructure including earthworks, bridges, communications and the depot at Mirfa.
A joint venture of Aecom and Parsons International will act as project management consultant.
Nasser Alsowaidi, the chairman of Etihad Rail, said the deal with Deutsche Bahn would facilitate the transfer of technical expertise and best practice.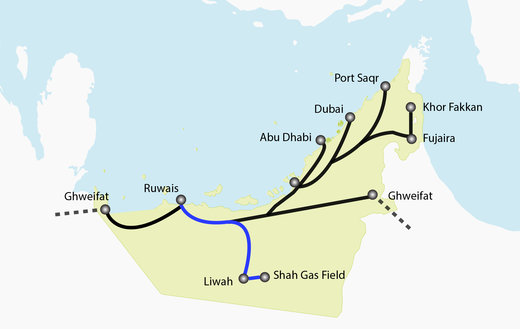 The first phase of the UAE's 1,200km network will be a freight line to the Shah gas field (David Rogers)
"Deutsche Bahn and DB Schenker Rail are the ideal partners to help spearhead a successful, modern railway for the UAE that will drive economic growth and social development," he said.
Mattar al-Tayer, chairman of the joint venture company Etihad Rail DB, said his company would "pave the way for the railway operations in the UAE and set a benchmark in the region".
Deutsche Bahn is Europe's largest railway company, operating passenger and freight services on the 33,500-kilometre German rail network.
The Ruwais-Shah link is the first stage in a 1,200km long mixed-use railway that will cross the UAE and link it to Saudi Arabia and Oman. The network will use diesel locomotives travelling at speeds of up to 200Â km/h.
The project is being funded by a £1.3bn, five-year loan from the Bank of Tokyo-Mitsubishi, the Abu Dhabi Commercial Bank and HSBC.