A 150-m-long bridge nestled in the hills of Da Nang, Vietnam, appears as if it were being held up by a pair of giant hands.
Located 1,400m above sea level in the Ba Na Hills, the Golden Bridge contains a display of purple Lobelia Chrysanthemums running in parallel to the public walkway.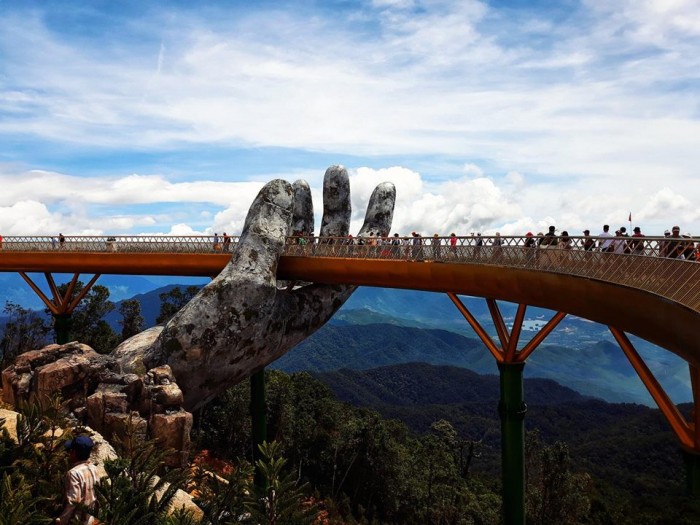 It is unknown who the official architect of the project was, but landscaping was carried out by TA Corporation.
The ribbon-like bridge is part of a $2bn investment to attract more tourists to Vietnam and offers panoramic views of the Annamese Mountains.
The project joins a themed French village, cable car and waxwork museum in the area.
Images courtesy of Bazan Travel