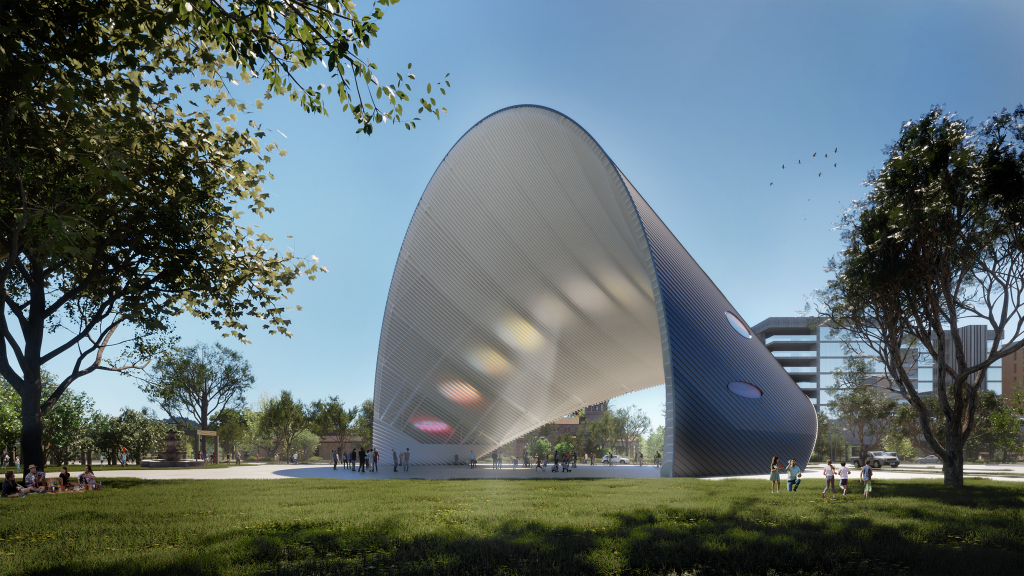 Houston, Texas will get a 100ft-tall sundial that generates solar power next year.
The Arco del Tiempo (Arch of Time), set for Houston's East End neighbourhood, was designed by Italian designer Riccardo Mariano.
The art exhibit will generate 400,000kWh of solar energy a year. It will also create a shaded public outdoor space, which at night can be used for public events.
Spearheaded by the nonprofit Land Art Generator Initiative (LAGI), the project inverts a typical sundial configuration by reversing the gnomon, which traditionally casts shadows to display the time.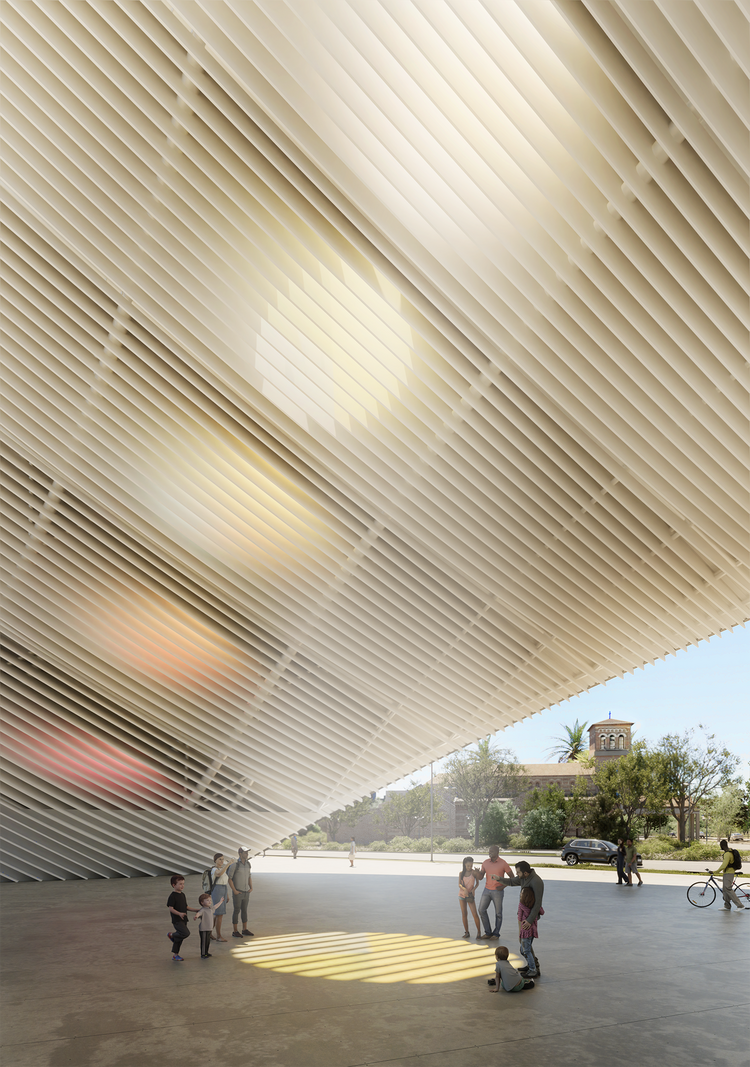 In this case, it displays the time by projecting light and colour onto the ground through a series of openings on the surface.
The sculpture's shape is inspired by the diurnal, year-long motion of the sun in Houston's sky.
Riccardo Mariano said: "The artwork is a bridge between art and technology and encourages educational purposes while improving public space."
Sylvester Turner, Houston's mayor, said: "This unique artwork is more than a sculpture. It is a renewable energy power plant. It is a monument to a new era of energy."
Over its lifespan, the Arch of Time is predicted to generate 12 million kilowatt-hours of clean energy.
The project was originally an entry in a 2019 competition for LAGI competition in Abu Dhabi, UAE.