A "Gingerbread City" created by the Museum of Architecture and designed by UK architect Tibbalds has opened at the Victoria & Albert Museum (V&A) in London.
Now in its third year, the exhibition contains 60 gingerbread buildings, including a Duke of Jellyton pub, liquorice cable cars, an icing rink and a Lemon Curdzon cinema.
The installation has a theme of "imagining the future city", according to the V&A, with architect Tibbalds elaborating that if built properly, it would be "inclusive, easy to navigate and sustainable while encouraging a healthy lifestyle among its residents".
The BBC quotes Melissa Woolford, Museum of Architecture director, who says the Gingerbread City "includes all the types of buildings that you would see in a real city".
Tibbalds says the project is "intended to get people who don't normally spend much time looking at their environment to think more about the kind of places they live, work and play in, how these are created and how they impact on us all".
The exhibition will stay open until 6 January, and costs £6, but is free for V&A members and children under 12.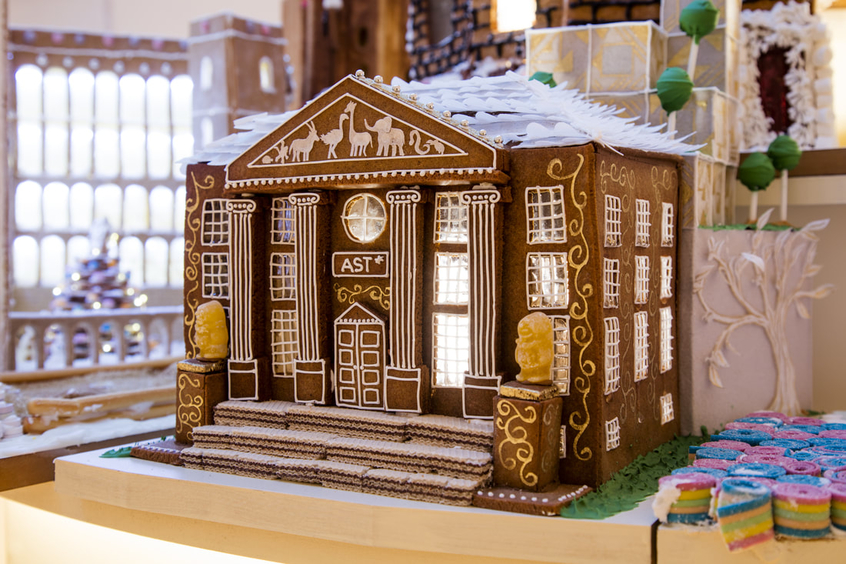 Tickets are available here. 
Images are courtesy of the Museum of Architecture