A report by accountant PricewaterhouseCoopers (PwC) has predicted that global capital investment in construction and civil engineering projects will grow from $4 trillion in 2012 to $9 trillion in 2025. In all, about $78 trillion is expected to be spent over the next 12 years.  
The report, entitled "Capital Project and Infrastructure Spending: Outlook to 2025", analysed 49 of the world's largest economies, accounting for 90% of global economic output. It looked at mining, power and water, manufacturing, transport and social infrastructure.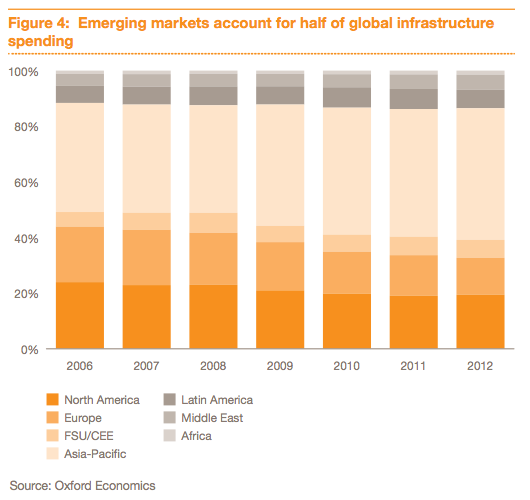 Emerging markets account for half of global infrastructure spending, via PwC
Richard Abadie, the global leader of PwC's Capital Projects & Infrastructure division, said: "It is telling that social infrastructure spending accounts for about a third of total spending currently despite the perception of cutbacks in this area. Nevertheless, we expect transport and power to be the growth sectors up to 2025, with transport doubling and power generation nearly tripling."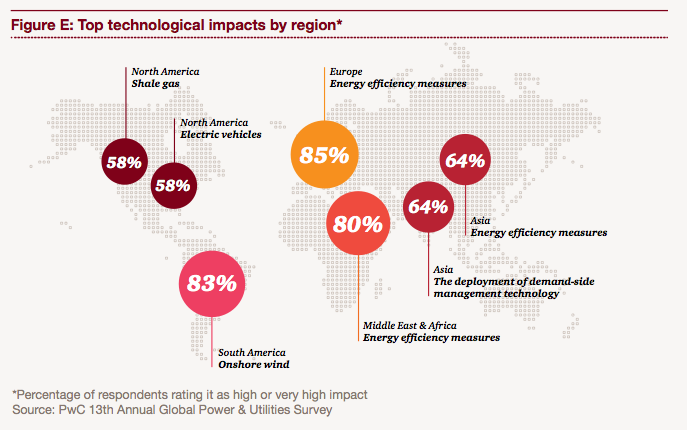 Top technological impacts by region, via PwC
Ronan O'Regan, a PcW director specialising in energy markets, commented that "more than half of the spend" on power infrastructure will be on renewables, with the balance spread across other low carbon and gas plants.