US architect Goettsch Partners has won a design competition to build an ecologically conscious commercial complex in Wuhan, northeastern China.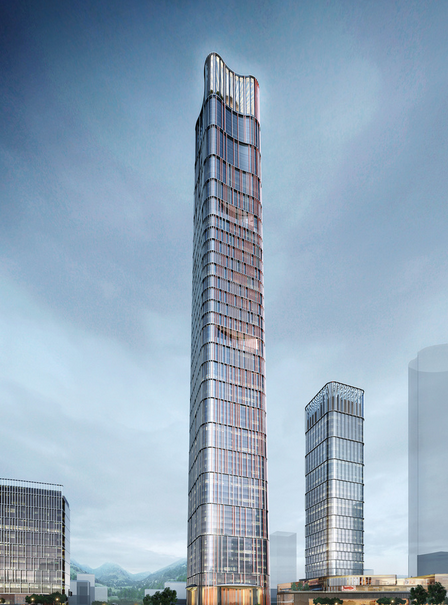 The 315,000 sq m Optics Valley Centre is being developed by Shanghai property giant Greenland Group as three buildings, however two of them will be overshadowed by a 400m office tower, which Goettsch describes as a "future vision of Wuhan as the perfect balance between modern development and the environment".
The architect says the form of the tower is fluid, with rounded corners and a graceful taper that will reduce wind pressures on the structure. It adds that the tower will offer "unobstructed views to the neighbouring mountain ranges, historic city centre and vast network of lakes and rivers".
Optics Valley will be located in the centre of Wuhan, which is the capital of Hubei province. Hubei is likely to play a prominent past in future Chinese developments as it has been designated as a special economic zone, and will be developed as a high-tech manufacturing centre to relieve pressure on Beijing.
Two subway lines will be built to provide direct access to the development, to "ensure immediate integration into the broader city".
The project is currently in the schematic design stage and is scheduled to open in 2022.
Images courtesy of Goettsch Partners