Planning permission has been approved for Zaha Hadid Architects' (ZHA's) design for the world's first all-timber football ground, in southwest England.
ZHA, which won a design competition for the stadium in 2016, envisages a ground in which fans will be able to sit within 5m of the action, and will be sheltered by a timber roof. The roof will be covered in a "transparent membrane", which according to ZHA will minimise shadows for players and spectators.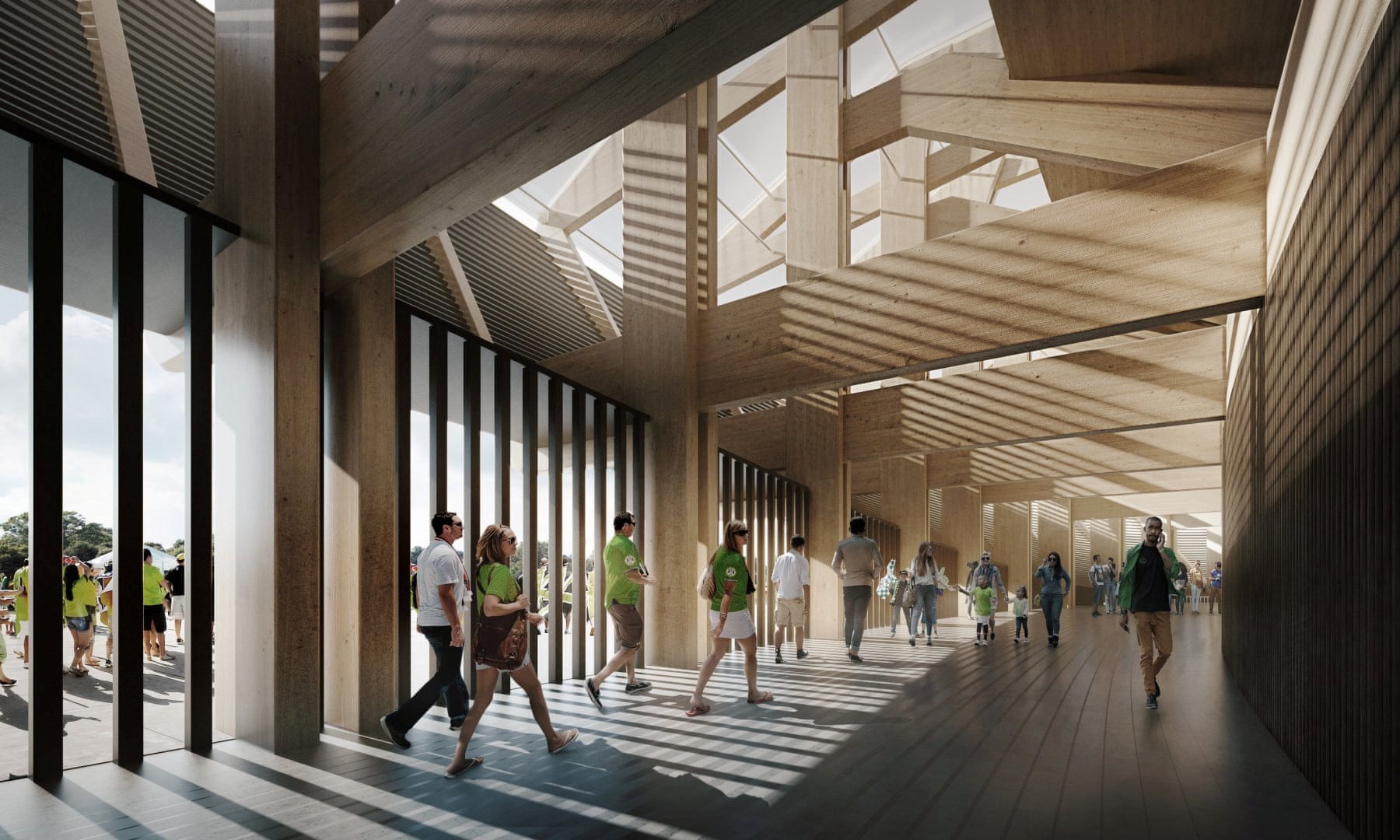 The 5,000-capacity Forest Green Rovers stadium can be increased to 10,000 without the costs associated with major construction works.
The arena, in the Gloucestershire town of Stroud, will be the centrepiece of the £100m Eco Park, a 100-acre sports and green technology business park proposed for a site near junction 13 of the M5 motorway.
Dale Vince, Forest Green Rovers' chairman, said: "The really standout thing about this stadium is that it's going to be almost entirely made of wood – the first time that will have been done anywhere in the world.
"We've done as much as we can to make our current stadium properly sustainable but we are limited with what we can do. It simply wasn't built with the environment in mind.
"At Eco Park, we've started with a blank sheet of paper and we'll be going further than anyone has before. This really will be the greenest football stadium in the world."
Images courtesy of ZHA, renders by MIR