26 July 2013
Architecture firm Grimshaw has won a competition to design a new contemporary art museum in Istanbul.
Grimshaw were selected to design the building from a long-list of 20 entries by the Vehbi Koç Foundation, a non-governmental charitable organisation in Turkey.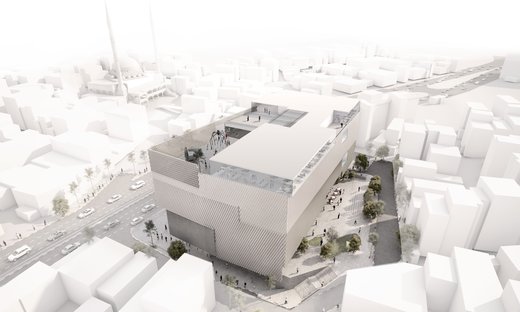 The new, contemporary art museum designed by Grimshaw will open in 2016 (Grimshaw architects)
The museum will be built in the Beyoglu area of Istanbul, which is currently undergoing redevelopment, and is due to open in 2016.
Grimshaw aims to design a landmark building, which is inspired by the mosaic tiled forms of traditional Ottoman architecture.
Lighting specialist Jason Bruges will also be working on the project.