Major South African contractor Group Five filed for bankruptcy protection yesterday after its lenders refused further funding, signalling the likely collapse of one of the biggest names in the industry there and threatening more than 8,000 jobs.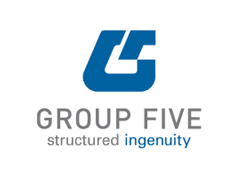 Shares were suspended yesterday. They last traded at 89 cents, giving it a market value of just 100 million rand ($7m), a big fall from over 5 billion rand in 2009, said Reuters.  
"South Africa's construction industry is being demolished," commented Bloomberg, citing a mix of a depressed economy, high national debt and low infrastructure spending. 
Group Five told stock holders that "there's a slim chance for any realisation of value", said reports.
The country's construction industry has struggled since the boom sparked by preparations for the 2010 World Cup, which itself left a bitter taste when authorities fined a roster of large firms, including Group Five, for corrupt practices in 2013. 
Another South African builder, Basil Read, filed for bankruptcy protection last year, and in 2016 another household name, Murray & Roberts, pulled out of construction. 
Group Five's cash flow difficulties were intensified last year when Ghana's Cenpower Generation Company claimed $62.7m over a delay to a power plant. The project was then terminated, said Reuters.
Yesterday's filing sees Group Five seek protection from creditors while pursuing "business rescue".
"It's a great shame because Group Five has been around forever and at one stage was one of the biggest construction companies," said Wayne McCurrie, a portfolio manager at Ashburton Investments, told Reuters.
See also: