Designs have been revealed for five new underground stations for the Melbourne metro which have been designed in collaboration between Australian architect Hassell, UK firm Rogers Stirk Harbour + Partners and UK architect Weston Williamson.
The new underground stations will be known as North Melbourne, Parkville, State Library, Town Hall and Anzac.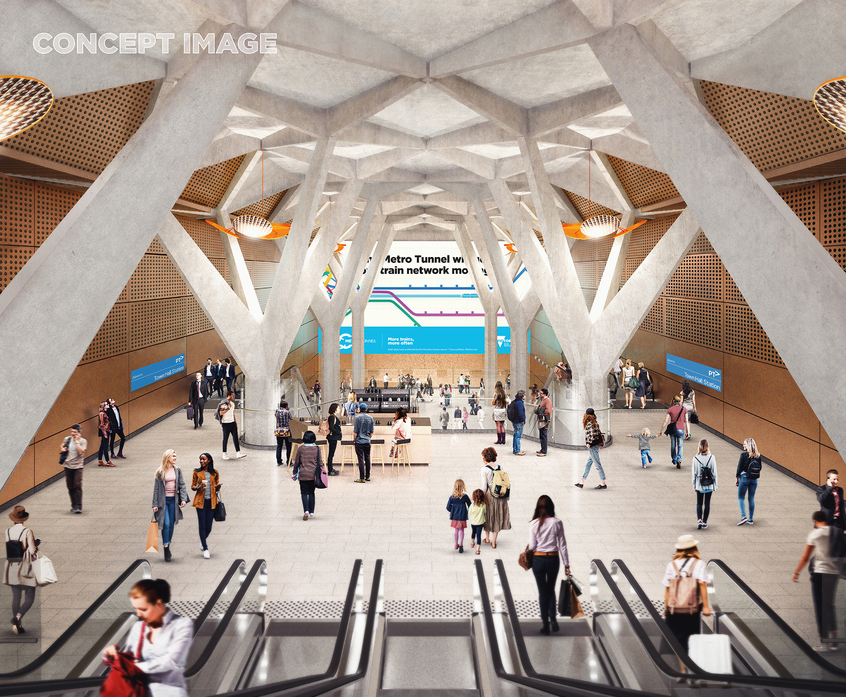 Town Hall Entrance
Hassell will design the public areas surrounding and connecting the five stations.
The stations will "maximise public space, natural light and the latest innovation in station design – each drawing on local character in their design and together transforming the city by improving connectivity across Melbourne and acting as a catalyst for urban renewal", according to a press release.
The Metro Tunnel Project is Victoria's biggest ever public transport project and is being delivered by Cross Yarra Partnership, a consortium led by Lendlease, John Holland, Bouygues and Capella Capital.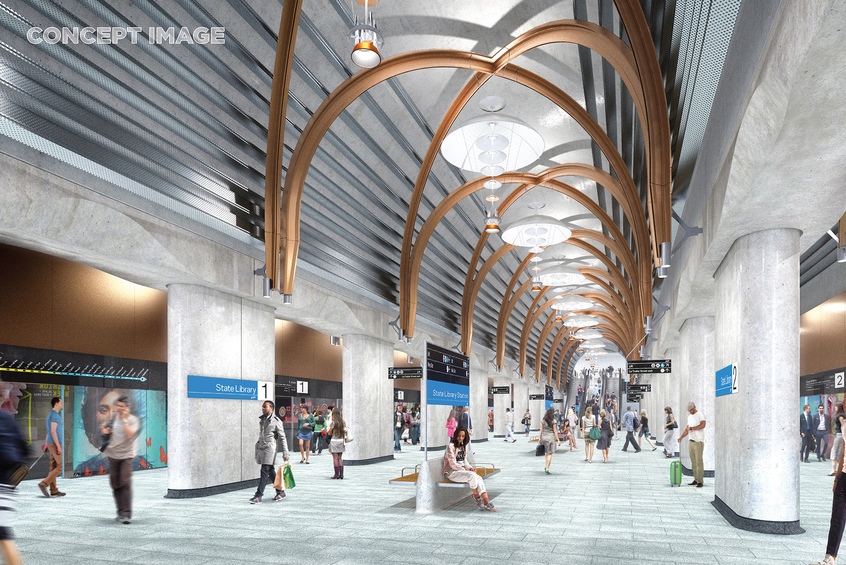 State Library Platform
In a joint statement, the architectural team commented: "Passenger experience has been at the heart of our design. Â 
"This project isn't just about adding new stations, it actually creates five extraordinary new public buildings and transformative public places for Melbourne.
"Together these new places will add a brand new layer to Melbourne, amplifying and connecting to what makes our city one of the world's most livable. We're proud to be part of this project that will help shape the way the city works today, into the next century."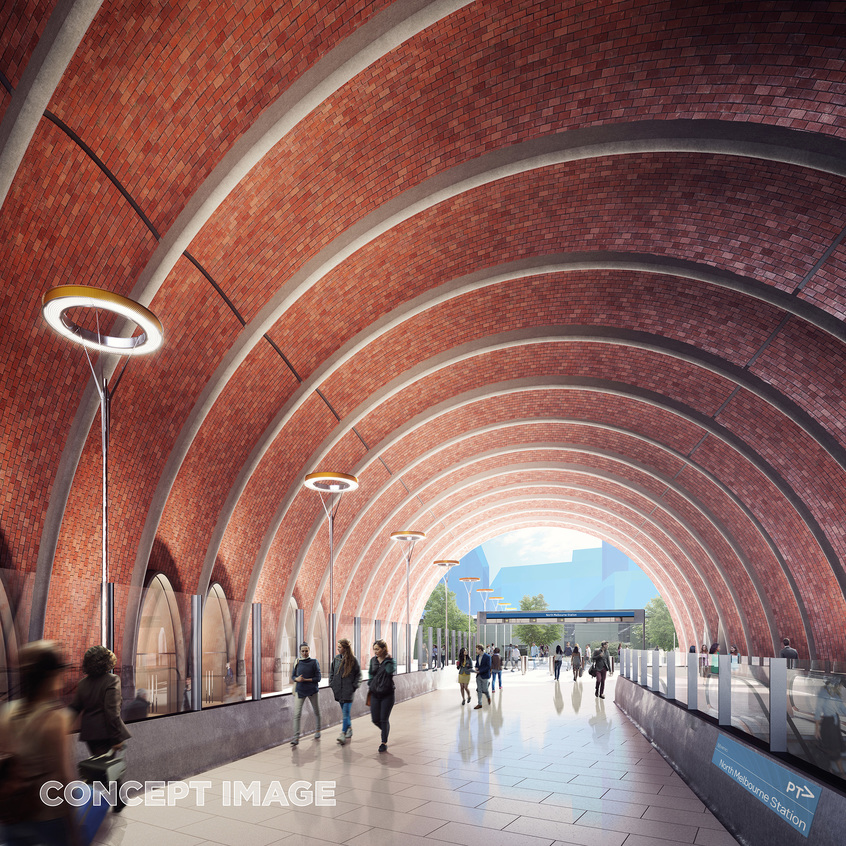 North Melbourne Concourse
The Metro Tunnel Project is on track to be completed by 2025, a year ahead of schedule.
Top Image: Anzac Station Entrance (Images courtesy of the Melbourne Metro Tunnel project)