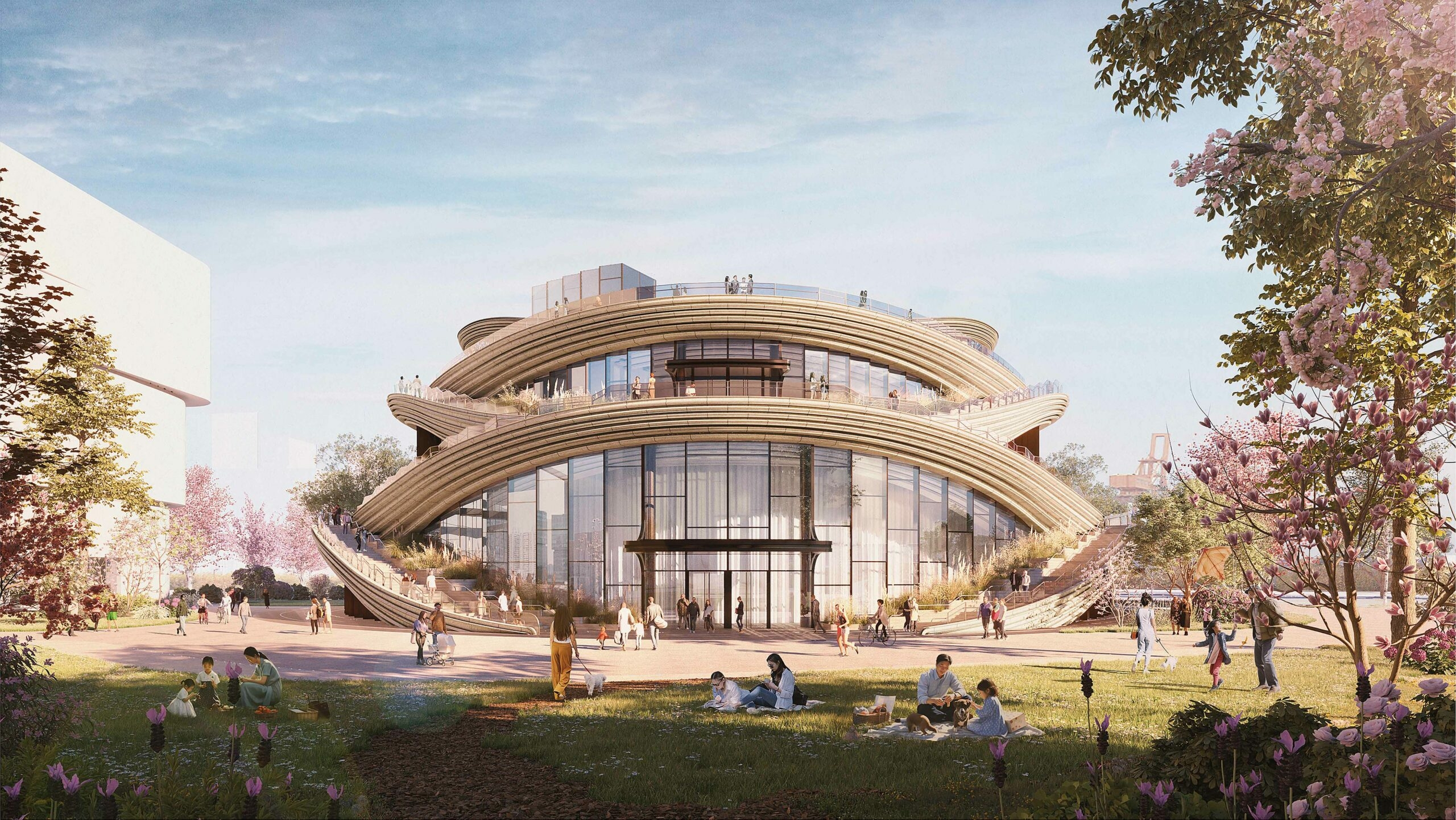 UK architect Heatherwick Studio has unveiled its design for the West Bund Orbit exhibition hall on the Huangpu riverside in Shanghai, which will have open, ribbon-like staircase façade and a hall accessible from 360 degrees.
Acting as the centre of a financial hub in Shanghai's Xuhui District, West Bund Orbit will contain a large exhibition space, with auxiliary spaces located above, such as rooftop gardens and viewing terraces.
A second perimeter gallery which wraps around the main hall on the ground floor level.
The façade resembles a series of interwoven ribbons that form a set of publicly accessible staircases, bridges and terraces.
The staircases are inspired by traditional Chinese moon bridges, updated to give the impression the building is rotating, and offering visitors views of the exhibition hall through glazed openings.
Neil Hubbard, Heatherwick Studio's group leader, said: "This is an exhibition hall designed to be explored and experienced. Rather than merely boxing up a gallery within an ornamental façade, the 'Orbit's' appearance will be animated by the people who visit it.
"Its location on the bend of the river means it can be a real beacon for the area, drawing people in not just for the events it hosts but the whole of Shanghai West Bund."
In 2017, David Chipperfield announced the design of the Shanghai Pompidou Centre, which is located close to the Orbit site.