Danish architect Henning Larsen has won a competition for an 8,000 sq m campus at the University of the Faroe Islands. The building, which will be located in the capital, Torshavn, will be a mass timber structure with integrated green facades.
The campus will use historic Faroese construction methods to build the glulam and cross-laminated timber structure, complete with turf roof.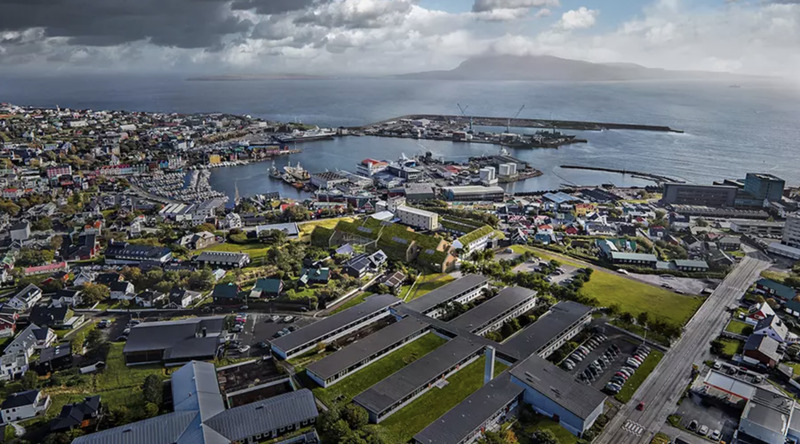 It will contain an interior square and will have a library, study areas, canteen, café, classrooms and an auditorium, as well as research and administration space.
Part of a car park will be transformed into a green courtyard that will be protected from the elements by the new building.
Jakob Strømann-Andersen, Henning Larsen's director of sustainability and innovation, said the company wanted to create "the best possible conditions for outdoor life in one of the harshest campus locations in the world".
Henning Larsen beat rivals such as Bjarke Ingels Group and Cobe in the competition. It recently won a design competition for a ferry port in Torshavn, inspired by traditional Faroese fishing boats.