Danish architect Henning Larsen has revealed its masterplan for a new suburb in Copenhagen to be built entirely of timber and with a village layout to cut its impact on habitats.
Called "Fælledby" – Danish for Common Town – the proposal designed in collaboration with Danish consulting engineer MOE has won a national competition conducted by real estate company By & Havn.  
It is intended to transform an open area at Amager Common that was once a landfill site into "a model for sustainable living, balancing human priorities with the natural surroundings", in which low-rise homes for 7,000 people will be fitted with integral birdhouses and located on a site that will be 40% "undeveloped nature".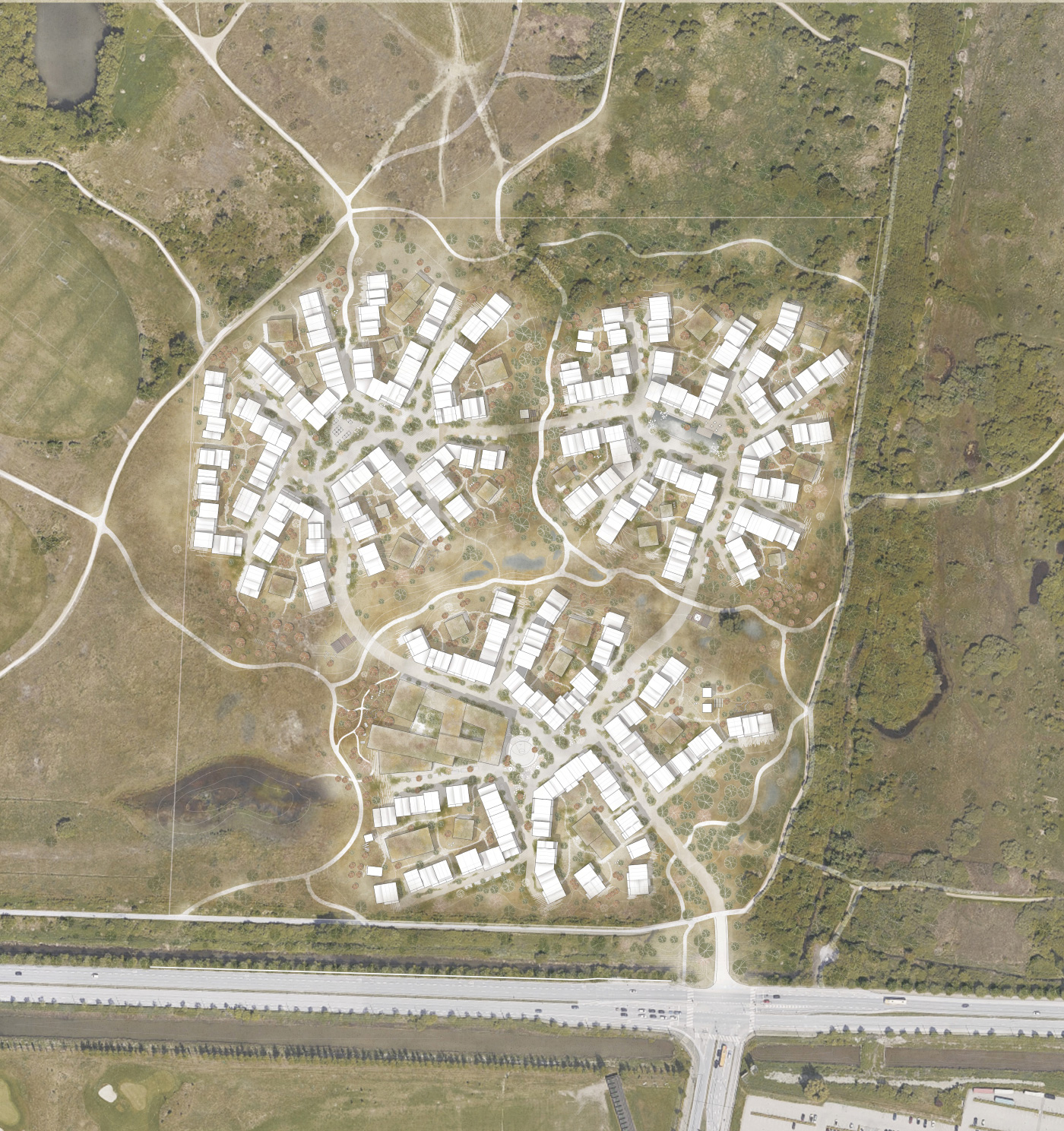 The masterplan proposes three enclaves divided by "green corridors"
Signe Kongebro, a partner in Henning Larsen, commented: "Our new district will Copenhagen's first to be built fully in wood, and incorporating natural habitats that encourage richer growth for plants and animals. With the rural village as an archetype, we're creating a city where biodiversity and active recreation define a sustainable pact between people and nature."
The masterplan, which will be developed in phases, divides the suburb into three "rural villages", or "islands in a sea of green", to encourage a "more intimate, small-scale sense of community". The enclaves are separated by green corridors, "ensuring free movement for local wildlife and weaving the natural landscape into the core layout of the larger Fælledby community".
The enclaves will each have a high-density "core"
Anne Skovbro, managing director of By & Havn said the masterplan was "unlike anything we've seen before in other parts of Copenhagen. The message from our dialogue with local citizens was entirely clear – we knew we had a responsibility to take great care of the community's plant and animal residents, while at the same time building a sustainable neighborhood within this setting".
Henning Larsen is a subsidiary of Danish consulting engineer Ramboll.
Top image: The aim is to incorporate undeveloped nature into Fælledby. All pictures courtesy of Henning Larsen
Further reading: