Danish architect Henning Larsen has designed a masterplan for Wolfsburg Connect, a 13.6ha district in the city of Wolfsburg, in northern Germany.
Best known as the home of Volkswagen, the Nordkopf district development is being designed in collaboration with Austrian real estate firm Signa, Volkswagen and the City of Wolfsburg.
Arup, Gehl Urban Design, and Wordsearch are working as creative consultants on the scheme.
Henning Larsen's design was selected over proposals by Bjarke Ingels Group and UNStudio.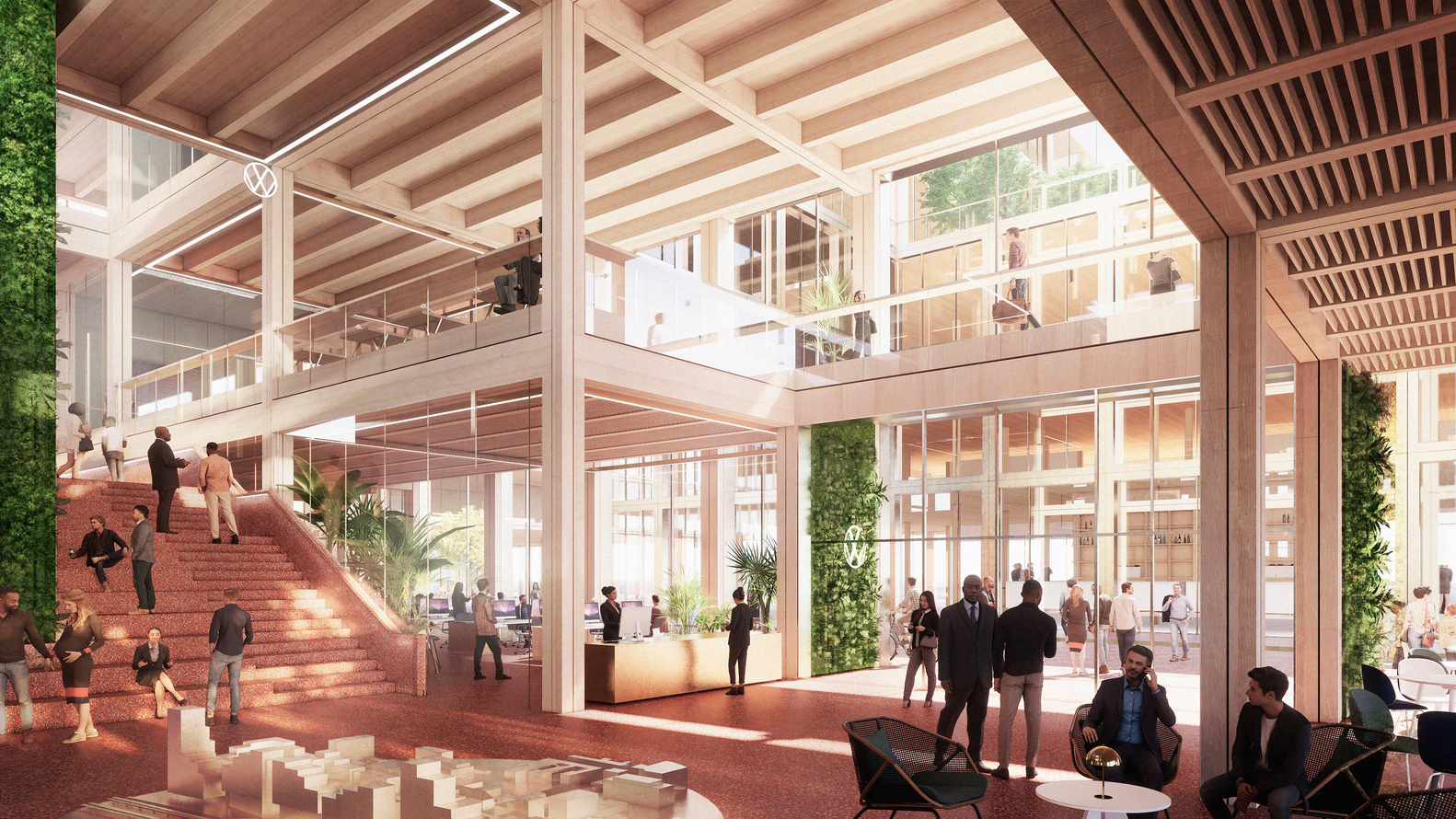 The project will include retail outlets, and technology and creative workshops woven together with greenery and outdoor space.
Courtyards between blocks will be open public thoroughfares, creating what the architect calls an "inside-out urban experience that rewards pedestrians and cyclists".
On higher levels, offices and homes are crowned by roof gardens, decks, restaurants and bars, and the offices will use mass timber construction reduce carbon emissions.

Louis Becker, Henning Larsen's design principal, said: "We are designing an inclusive city on human terms – an approach that means putting emphasis on social life and accessibility.
"Together with Volkswagen, there is the opportunity to create a city that is the testing ground for the most cutting edge mobility technology in the world – but what underpins the design is the goal to create a place that people want to be in and stay in."
The first phase is due to be completed by 2023.
Images courtesy of Henning Larsen