Swiss architect Herzog & de Meuron has designed a redevelopment of the Badaevskiy Brewery in Moscow, including what it calls a "horizontal skyscraper" elevated 35m in the air on stilts.
The 6ha former factory area is located 7km west of the Kremlin, on the edge of the Moscow River. Some 30,000 sq m of industrial structures will be restored, and 100,000 sq m of residential, office and retail space will be added.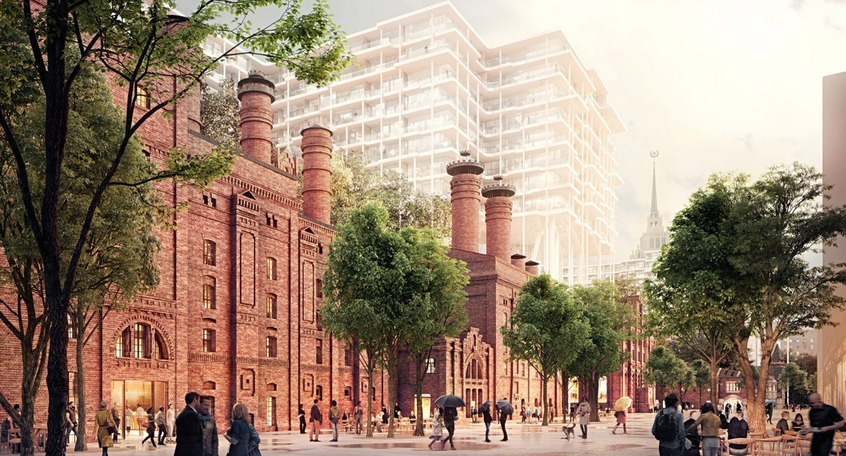 Three existing buildings will be fitted with amenities such as a food market, a fashion store, a co-working space, a gym, an arts centre and childcare facilities.
Herzog & de Meuron describes the new buildings on the site as a "piece of city lifted up in the air", with a public park beneath. These will be used for residential units, with each apartment containing a balcony.
Jacques Herzog said: "Moscow is a city with a rich and controversial cultural and political heritage, with architectures reflecting avant-garde as well as conservative trends in the course of history.
"Our project for the redevelopment of Badaevskiy factory inserts itself in the history and tradition of Moscow urbanism – it respects and re-uses existing industrial buildings while adding and overlaying them with radically contemporary structures."

Herzog & de Meuron was chosen for the Badaevskiy Brewery Project in 2017.
Images courtesy of Herzog & de Meuron