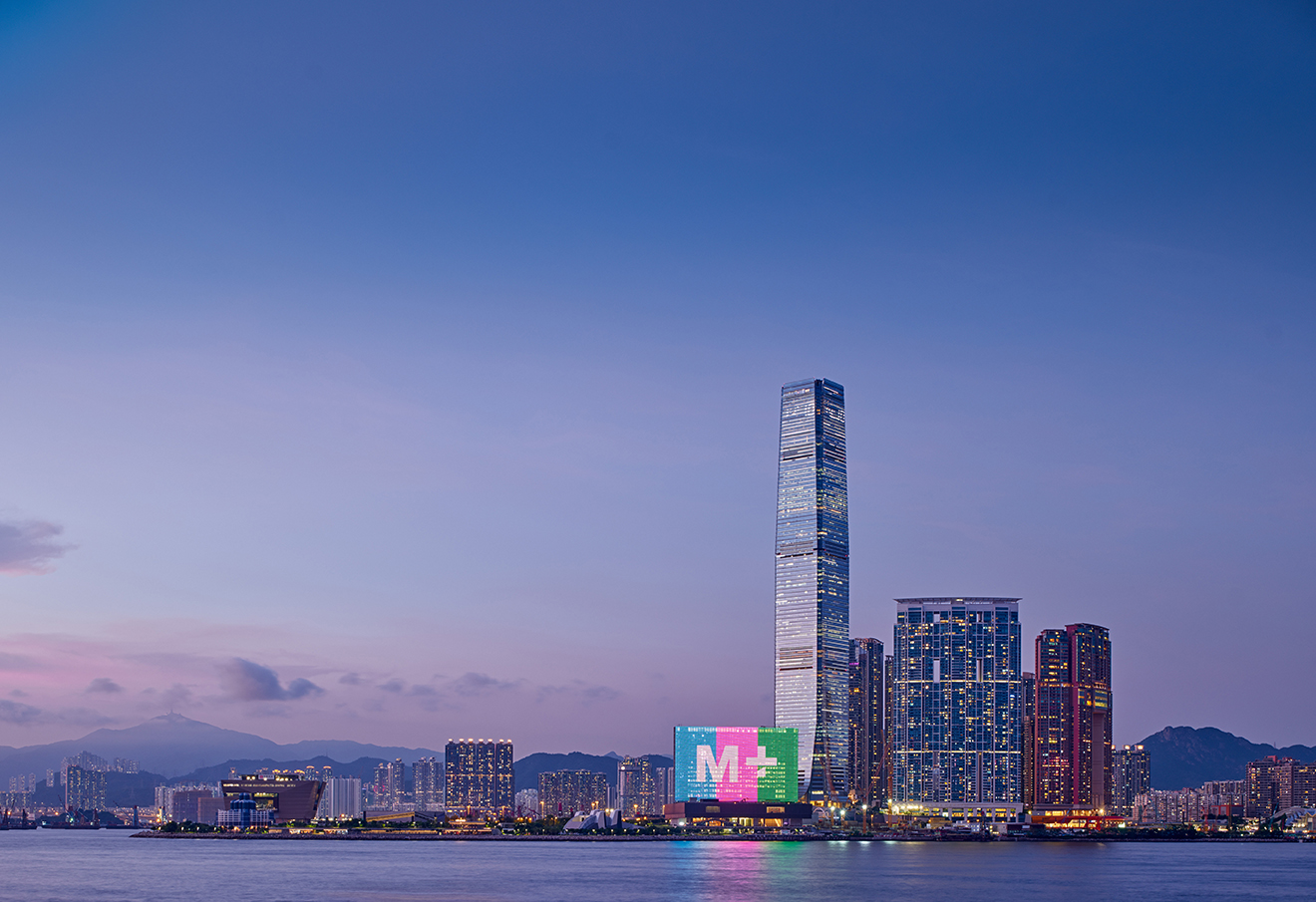 M+, a museum dedicated to contemporary visual culture, designed by Swiss architect Herzog & de Meuron, has opened to the public in Hong Kong.
The 65,000 sq m building, located in West Kowloon, contains 17,000 sq m of exhibition space, with 1,500 works across 33 galleries, as well as three cinemas, a médiathèque, a research centre and a roof garden with views over Victoria Harbour.
The façade is clad in rectangular terracotta tiles, with a LED screen on the south facade for the display of M+'s content.
The site is built around an underground railway tunnel housing the Airport Express, with skylights and cuts in the floor plates bringing daylight to the lower floors.   
During the excavation, a "found space" was discovered, which will be used for large-scale installations.
Six inaugural exhibitions are:
Hong Kong: Here and Beyond: Capturing the city's transformation from the 1960s to present day
M+ Sigg Collection: A chronological exhibition of Chinese art from the 1970s to the 2000s
Things, Spaces, Interactions: This focuses on international design and architecture
Individuals, Networks, Expressions: An Asian perspective on post-war international visual art
Antony Gormley: Asian Field: An installation of tens of thousands of clay figurines created by Gormley and 300 villagers from a Guangdong village over five days in 2003
The Dream of the Museum: A collection of art practices showcasing M+'s Asian context.
Jacques Herzog said: "For art to enter into the life of a city like Hong Kong it has to come from below, from its own foundations. Our M+ Project does exactly that, by literally emerging from the city's underground."
Doryun Chong, M+ deputy director, said, "The building of M+, from its collections to the museum itself, is the culmination of nearly 10 years of investment and expertise to create a museum of our time that tells multidimensional narratives comprising geographies and chronologies from a global viewpoint that originates from and is framed by the unique context of Hong Kong."