25 September 2013
A joint venture comprising Louis Berger and Hill International has been awarded a contract worth $265m to manage the construction of part of the Riyadh Metro.
Louis Berger is a 55% majority partner and Hill a 45% partner in the contract awarded by the Arriyadh Development Authority.
The firms will oversee the design and construction of package three of the project, which consists of three of the total six lines in the new system.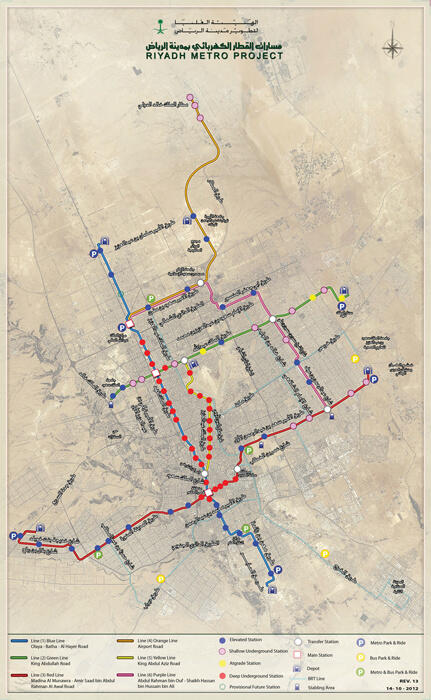 The Saudi metro will consist of six lines in total
The contract covers a five-year performance period and a 24-month defects liability period.
A consortium led by Spain's Fomento de Construcciones y Contratas (FCC) was awarded an $8bn contract to design and build the three metro lines, which covers 67km of track with 48km of elevated alignment, 5.5km of mined tunnel, 22 stations and approximately 13km of bored tunnel.
Saudi officials say it's the biggest public transport system currently under development anywhere in the world.