US project management company Hill International is predicting a quick return of demand for construction in the Middle East and North Africa as the coronavirus recedes and the effects of peace treaties spread through the regions.
About 45% of Hill's orders come from the Middle East and North Africa, and the main economies here all entered recession during 2020.
Saudi Arabia, the largest, is expected to be the worst affected, with the combined effects of falling oil price, a much reduced Hajj and business disruption leading to a predicted 7% fall in GDP.
Output is forecast to fall 5.2% in the UAE, the region's second biggest economy. However, the impact of the pandemic will be much greater on Dubai, which is more dependent than other emirates on aviation and investor confidence. A recent report by S&P said its GDP would fall 11% this year, the impact of which was underlined last month by the liquidation of Arabtec (see further reading).
Despite these figures, Raouf Ghali, the chief executive of Hill International, said its work in the region has continued despite delays and postponements.
"We are mainly involved in infrastructure programmes, and anything that had started carried on, with the exception of the Abu Dhabi metro terminal, which was hit by the liquidation of Arabtec," he said in an interview with GCR.
"The delays that we've seen are mainly for new projects. And we've had a lot of problems mobilising new talent that we needed on existing projects because the airports are closed, but we're starting to see a little bit of movement on that."
Middle East outlook
He said the situation in Saudi Arabia was improving, with airports opening for international travel and progress being made in the evaluation and award of programmes and projects.
However, he added that the construction sector had lost the momentum it had before the lockdown in March.
"The large PMOs [project management offices] that everyone was expecting have been disassembled, and I think it will take a bit of time for them to reorganise and see how they're going to substitute that whole strategy with a new strategy which is more manageable to really implement the infrastructure programmes they want and need, such as the new cities around the Red Sea, and we're starting to see more positive movements on this."
Ghali said construction activity in UAE would rebound in 2021, thanks in part to geopolitical factors, such the peace treaty it signed with Israel in September.
"I think this will eventually create new business opportunities for the entire region, and I think you're going to start seeing some of that come through in 2021. The Dubai expo will take place and, generally, the UAE will have the Covid situation a lot more under control."
This peace dividend will be boosted by peace talks in Libya and the UAE's dissociation from the war in Yemen.
As a result, Ghali said, the UAE's government will be "less focused on political issues in Libya and political issues in Yemen, and there was a lot of attention given to those. I think this will play a major role in funds being released for infrastructure development and other investments that we haven't seen".
He added that although new development came to a halt in Dubai, these projects would be reinstated, and the impact would be felt "at the end of the first quarter going forward".
North Africa
The outlook is also less dark than it might appear in North Africa, according to Ghali.
Egypt is expected to be the regional economy least affected by the coronavirus – a fall in GDP of 0.5% is predicted – thanks in part to public investment in infrastructure and large-scale construction projects.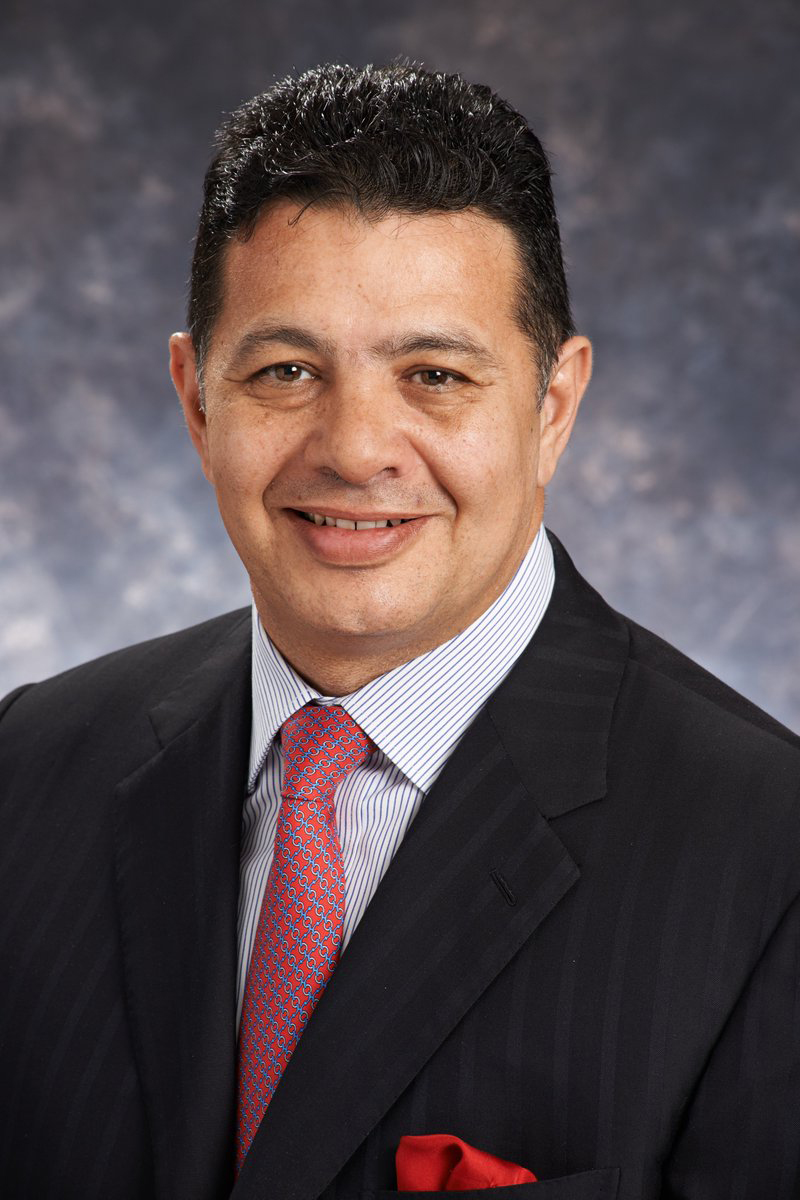 Raouf Ghali became Hill International chief executive in 2018 (Hill)
Hill International has won some notable projects here in the past few months. As well as its existing work on the expansion of the $450m Port of Alexandria, it won the $4bn 6th of October City Monorail scheme in September (see further reading), and last month it was awarded the project management role on Cairo University's Kasr Al Ainy hospital redevelopment, a $320m to scheme that will increase capacity 300%.
However, Ghali stressed the positive effects of the apparent end of violence in Libya, which he said could be "a major development for us".
When the Libyan civil war broke out in 2011, that market accounted for almost 10% of Hill's project backlog. The company eventually recovered about $70m for work done from the Organization for Development of Administrative Centres, a Libyan government agency, leaving more than $30m still unpaid.
Big plans at home
The US accounts for about 45% of the total market for Hill, which is headquartered in Philadelphia.
Ghali is optimistic that construction will benefit from President-Elect Joe Biden's likely focus on reviving the US economy after the Trump administration, which industry bodies consider largely to have failed to deliver on promises to renew the country's infrastructure. 
On Trump, Ghali said: "A lot of the infrastructure packages were being held hostage because of political agendas that he had, and we were quite disappointed with it … the US requires a tremendous amount of overhauling and renovation, so the US market is a big focus for us, to a much greater extent than before".
In this context, the announcement on 19 November of a contract win on the Interstate 5 upgrade in Los Angeles county seems to be a good omen for the future.
And this month Hill acquired a licensed New York State Engineering corporation for an undisclosed price, which Ghali said would the company access to a construction management and inspection market it didn't have before.
"So that's really going to grow that region," he said.
Ghali said Hill had been prevented from making acquisitions in the past owing to liquidity problems, but these had receded and he intended "to be coming in pretty strong on a focused approach for acquisitions".
He said these would probably be in the US, and "in areas where we want to grow, be that aviation or disaster recovery". He added that he saw no need for an acquisition in the Middle East, but everything depended on how quickly the market recovered from the coronavirus.
Ghali said "all the statistics" indicated that the aviation market would recover by the middle of 2022, and that this would be a main focus for business development.
He said rail would also be a growth area, with Egypt taking the lead, followed by extensions to the Middle East's metros. By contrast, real estate development was likely to be less of a priority for the company.
Hill International has around 2,700 professionals in more than 65 offices worldwide, and provides programme management, project management, construction management and other consulting services to clients in a variety of market sectors.
Engineering News-Record recently ranked it as the eighth-largest construction management firm in the US.
Top image: Hill last month won a project management role on the expansion of Cairo's Kasr Al Ainy Hospital (JohanRamli/CC BY-SA 4.0)
Further reading: