US project manager Hill International has announced that Raouf Ghali (pictured) will become its chief executive officer, taking over from Paul Evans, who has held the post on a temporary basis since May 2017.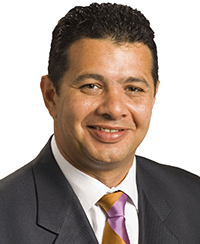 Raouf Ghali (Hill International)
Ghali has worked with Hill since 1993, serving in several positions before assuming the roles of president and chief operating officer in 2015. He will now combine the president's role with that of chief executive.
Craig Martin, Hill's chairman of the board of directors, said: "Raouf has helped to make Hill the company it is today, and his demonstrated ability to grow our company ultimately made his promotion an easy decision for the board.
"We owe a great debt of gratitude to Paul for his work as Hill's interim chief executive. Seeing him steer the company through major changes to our current, financially strong position has been impressive.
"Paul's dedication and personal sacrifice in leading Hill to where it is today is truly admirable."
This year, Hill International has won contracts in Brazil, Crete and India.