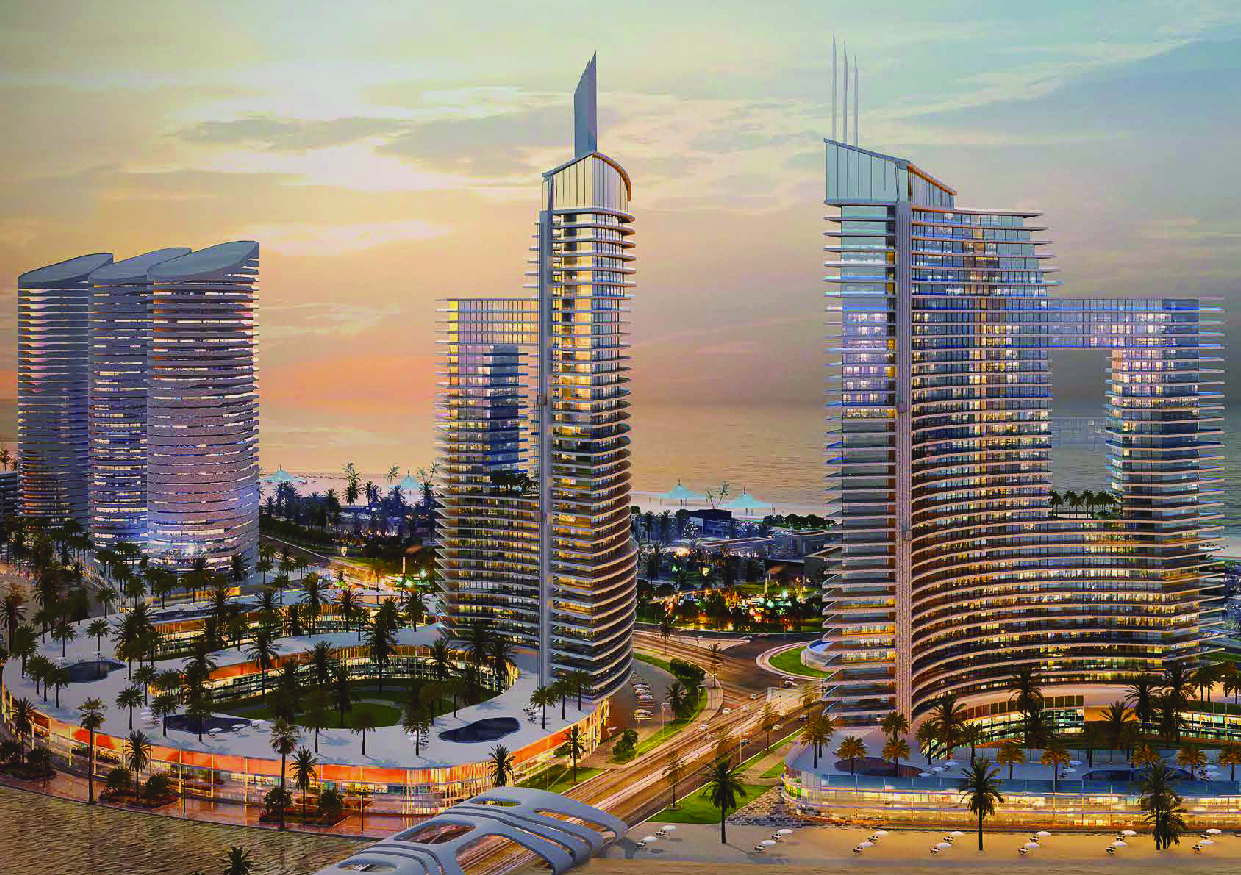 US consultant Hill International today said it had been selected for the construction management role on one of the largest elements in Egypt's New Alamein City.
The Philadelphia-based company was chosen by Egyptian property company City Edge Development on behalf of New Urban Communities Authority, to run the Marina Towers scheme on the North Coast of the new city, which has been under construction since 2018
The scheme is located on an 80,000-sq-m seafront site and comprises three residential towers, a commercial tower and a hospitality tower, each ranging from 30 to 40 storeys.
Hill will provide project controls, contract administration, construction management, and commissioning when the work finishes in 2025.
The company comments in a press release that the towers will "entice visitors from around the world with its pristine shoreline and numerous activities and entertainments".
The project is divided into two packages: the first consists of the residential towers, which will be 30, 35 and 35 floors, and will rise to 150m from a three-storey podium. These will be built by Egyptian contractor Hassan Allam Construction.
The second consists of the other two towers, both with 40 floors. They will also have a three-level podium. The total floor area of the five buildings will be 215,000 sq m.
Waleed Abdel-Fatah, senior vice president of Hill's Africa region, commented: "New Alamein City represents a bold vision for Egypt's tourism industry. The Marina Towers will complement the city's Mediterranean coastline with luxury lodgings and accommodations and provide easy access to New Alamein's other cultural and entertainment offerings.
"Our role as the project's construction manager is to ensure this critical component of the mega-development is built according to plan and meets all budget, schedule, and quality goals."
Hill chief executive Raouf Ghali adds: "Hill enjoys a sterling reputation for managing complex, high-rise projects like the Marina Towers around the world, and in North Africa and the Middle East in particular. We understand how these mega-developments connect and interface with their sites and surroundings, and how to manage their construction successfully."
City Edge is a partnership between three government bodies: the New Urban Communities Authority (60%), the Housing and Development Bank (38%) and the Holding Company for Investment and Development (2%). No price was given for the contract.