Holcim and Lafarge have completed their global merger and have officially launched LafargeHolcim.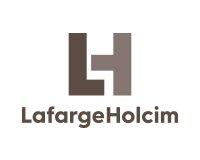 All conditions for the completion of the merger were fulfilled after the successful completion of the public exchange offer and the issuance of Holcim shares to Lafarge's shareholders.
Holcim's shareholders had previously approved the merger at an extraordinary general meeting on 8 May.
With the completion of the merger the mandate of the new board of directors and of the new executive committee, with Lafarge's Eric Olsen as chief executive, has become effective.
LafargeHolcim's new logo (pictured) is designed to demonstrate that the two companies have truly united.
LafargeHolcim shares will be traded on the Swiss SIX exchange as well as the Euronext in Paris on 14 July. Â 
LafargeHolcim will re-open the public exchange to give the remaining Lafarge shareholders the opportunity to also tender their shares. The new offer period will start on 15 July and last for a duration of 10 trading days until 28 July.
Bruno Lafont, co-chairman of of LafargeHolcim, added: "This new company is built on the rich history and culture of Lafarge and Holcim and its teams.
"The merger has not only resulted in a larger and more global company but brings about a unique set of complementary capabilities to capitalise on. Under the leadership of Eric Olsen, the new group will foster a new operating model and create more value for all our stakeholders."
In March Holcim and Lafarge agreed to revised merger terms and in April it was announced that Olsen would be the chief executive.
Image: Holcim workers (Holcim)