A design by the Chinese University of Hong Kong has been chosen as the World Building of the Year 2017 at the 10th World Architecture Festival (WAF), which this year was held in Berlin.
The building was built in the village of Guangming in Shenzhen, southeastern China, as a showcase for the university's rammed earth building system.
It followed the 2014 earthquake in nearby Yunnan province, which destroyed most of Guangming's rammed earth buildings. Reconstruction was hampered because villagers wanted to replace their old structures with conventional brick and concrete houses.
The university's idea was to reinvent the rammed earth concept, incorporating the rubble left by the earthquake. The house's seismic resistance was improved using clay, sand, grass, together with steel bars and concrete belts.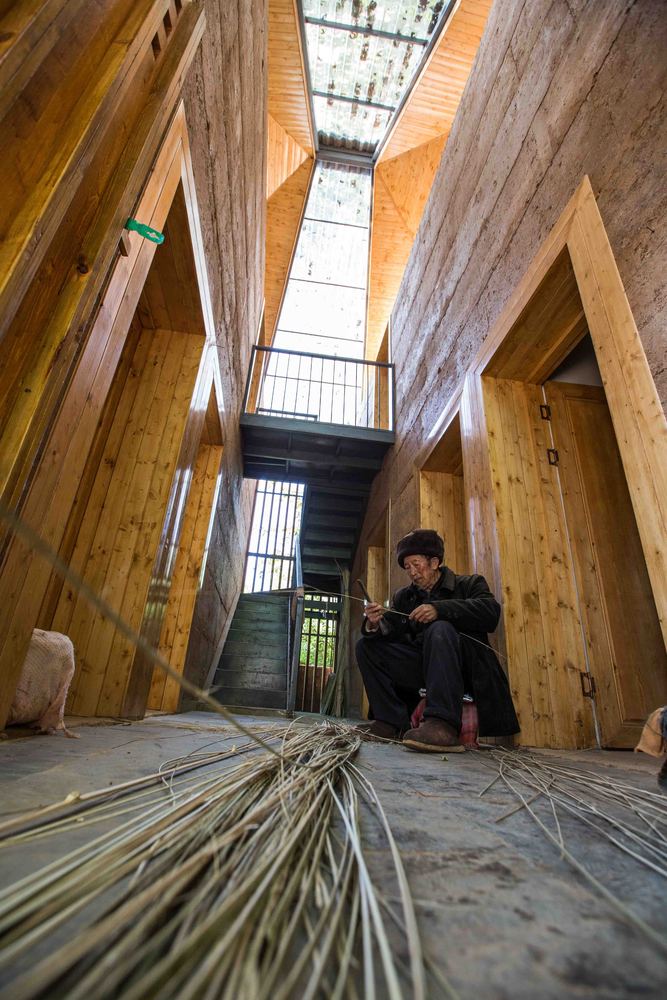 The judges said the project "reinvented traditional building technology, providing villagers with a safe, economical, comfortable, and sustainable reconstruction strategy that they could afford, own and pass on to their children".
The judges were also impressed by "the iterative research process which could be re-applied to anywhere in the world that are affected by seismic problems and low levels of wealth".
Paul Finch, WAF Programme Director, said: "The architects succeeded in translating 'four walls and a roof' into something which, through architectural commitment, becomes a project that is much more profound.
"This building is a demonstration that architecture is just as relevant in the poorest of communities as it is in the richest."
Other prizes awarded during the festival, include:
The Director's Special Award went to Superlofts Houthaven in Amsterdam, designed by Dutch practice Marc Koehler Architects. This was a co-housing concept that aimed to create a global network of local building cooperatives
The Future Project award went to the Sydney Fish Markets project by Allen Jack + Cottier and NH Architects
Landscape of the Year 2017 was awarded to Peasants and their Land: The Recovered Archaeological Landscape of Chengtoushan, Lixian County, China by Turenscape.
Images courtesy of WAF/Lisa Duranti