A park designed by British firm Hopkins Architects has opened at a site containing 65-million-year-old fossils, and ancient burial sites from the stone, bronze and iron ages, 48km from the city of Sharjah.
The development contains five interconnected pods with exhibition areas displaying local geological find, an immersive theatre, a café and a gift shop.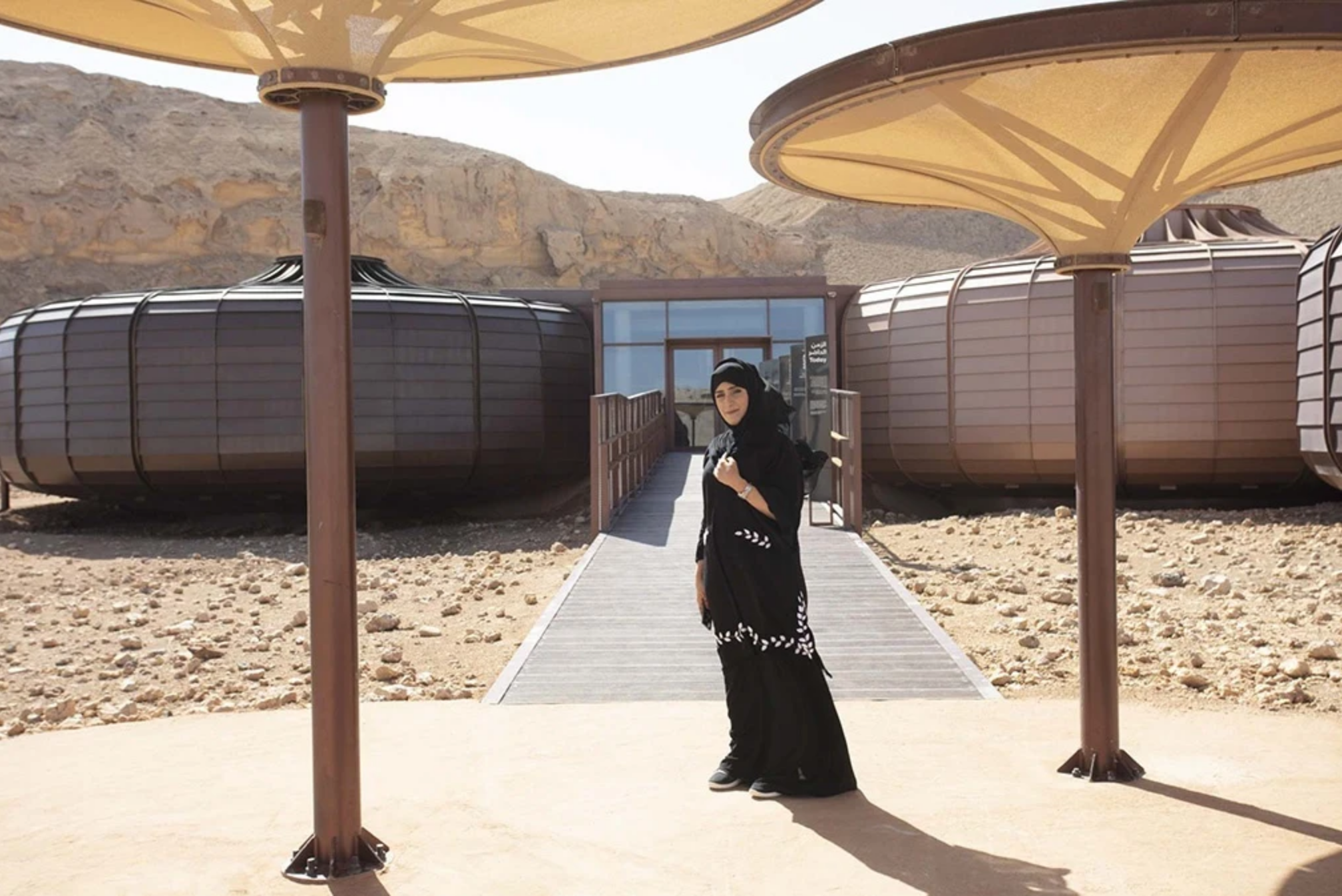 The prefabricated concrete pods are clad in steel panels which are designed to fit into the surrounding landscape, and sit on reinforced concrete foundation discs.
The design of the steel panels references the exoskeleton of urchin fossils, as they are fixed into an array of steel ribs.
The separate elements of the Buhais Geology Park are linked by an outdoor trail, which encourages visitors to explore the Jebel Buhais mountain range behind the project.
Images courtesy of Hopkins Architects/Marc Goodwin