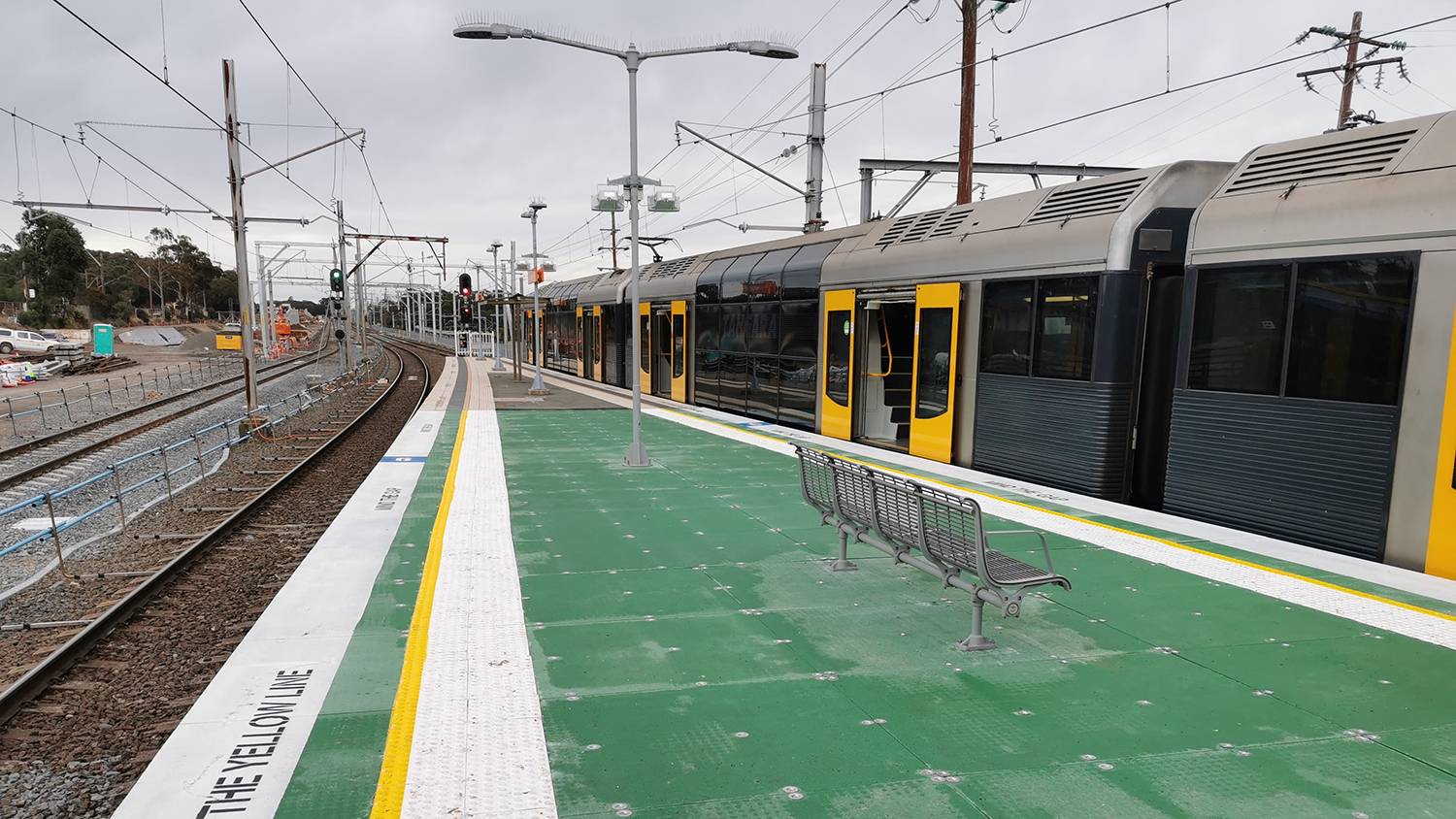 Necessity is the mother of invention, and it has helped a project team deliver a first for Australia, writes Colin McCarthy MCIOB.
Transport for Tomorrow, a partnership between Laing O'Rourke, KBR, and Transport for New South Wales (NSW), has pioneered the use of a temporary, modular railway platform surfaced with fibre-reinforced-polymer (FRP) to help with a station upgrade.
Initially installed in June 2021 at Waterfall Station on the Illawarra line serving Sydney, the temporary platform was removed on approximately five occasions to enable construction activity to be completed in short opportunity windows and replaced for customer usage over a two-year period.
It may not sound very exciting, but the use of a light and manoeuvrable platform at an operational station was a major feat.
Transport for Tomorrow is delivering station, infrastructure, and rail corridor upgrades between Sydney CBD and the south coast as part of a programme commissioned by Transport for NSW.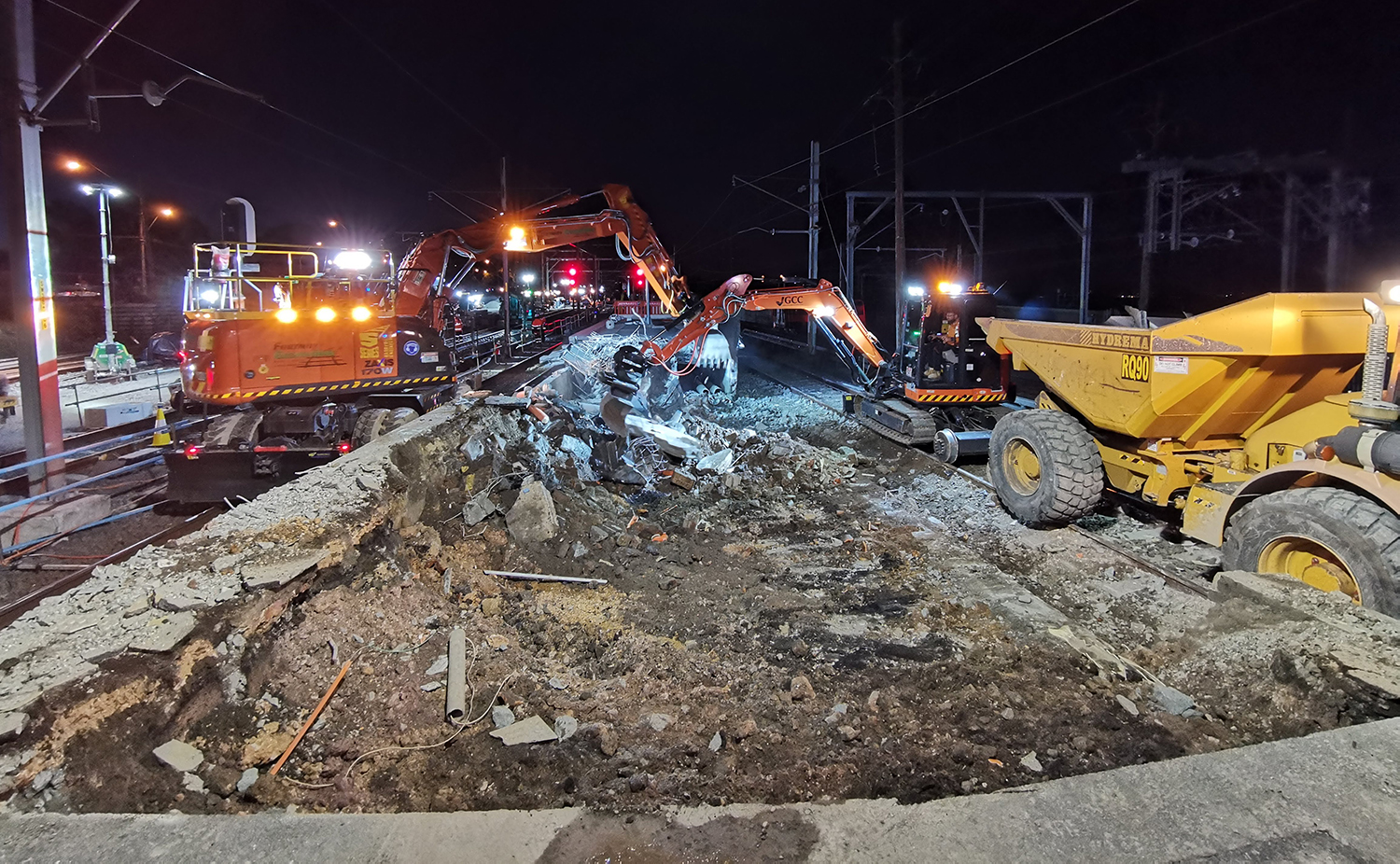 Among other things, construction activities have included installing a new retaining wall along the corridor boundary to widen the rail corridor and provide more tracks; rearranging tracks on the western side to create a stabling yard; building a new staff amenity block and connecting a footbridge.
All this had to be done while the station stayed open for regular passenger services.
An area of the existing platform, covering about 100 sq m, had to go to enable access to the ground underneath for the installation of the new footbridge foundations, among other things.
However, as trains and passengers were still using the station, access to the end of the platform had to be maintained.
Therefore, a temporary platform replacement that could easily be removed to facilitate work in limited possession windows, over a prolonged period, was needed.
It had to look like a permanent platform and be durable enough to not degrade over time and in heavy use, mitigating potential issues for the travelling public or station staff.
With help from engineers ADG, a temporary, removable platform was designed, 1.6m in height, surfaced with a fibre-reinforced-polymer deck supplied by Treadwell.
It was modular, comprising five separate parts, with a temporary propping system supplied by Acrow.
Put together, it was structurally compliant and light enough to remove and replace quickly with small craneage.

That meant the team was able to get in and do what needed to be done with minimal disruption.
The temporary platform did its job across a two-year period and has since been replaced with a new, permanent, concrete platform at Waterfall Station.
Colin McCarthy is project manager for the Waterfall Stabling Yard and Platform Extension Project being delivered by Transport for Tomorrow, a partnership comprising Laing O'Rourke, KBR and Transport for NSW.