A California-headquartered design consultancy has imagined the office of the future, and it is not what you might expect.
The Work on Wheels concept by IDEO features a 4m-long, air-conditioned, self-driving electric office pod that commutes to you, or to a place you'd like to be.
One of three streams in a flight of fancy called "Automobility" – the other two are a self-driving car and a self-driving delivery vehicle – Work on Wheels is IDEO's response to trends including a projected drop in demand for fixed office space, and an increase in home and flexible working.
"As confidence grows in autonomous ways of delivering goods and autonomous driving becomes more mainstream, a third stage of automobility will come into existence," IDEO says.
"It will involve inverse commutes, where working spaces come closer to where people live instead of commuters heading to pre-determined workplaces."
Founded in 1991 in Palo Alto, IDEO has worked on such devices as the computer mouse and the Palm V PDA.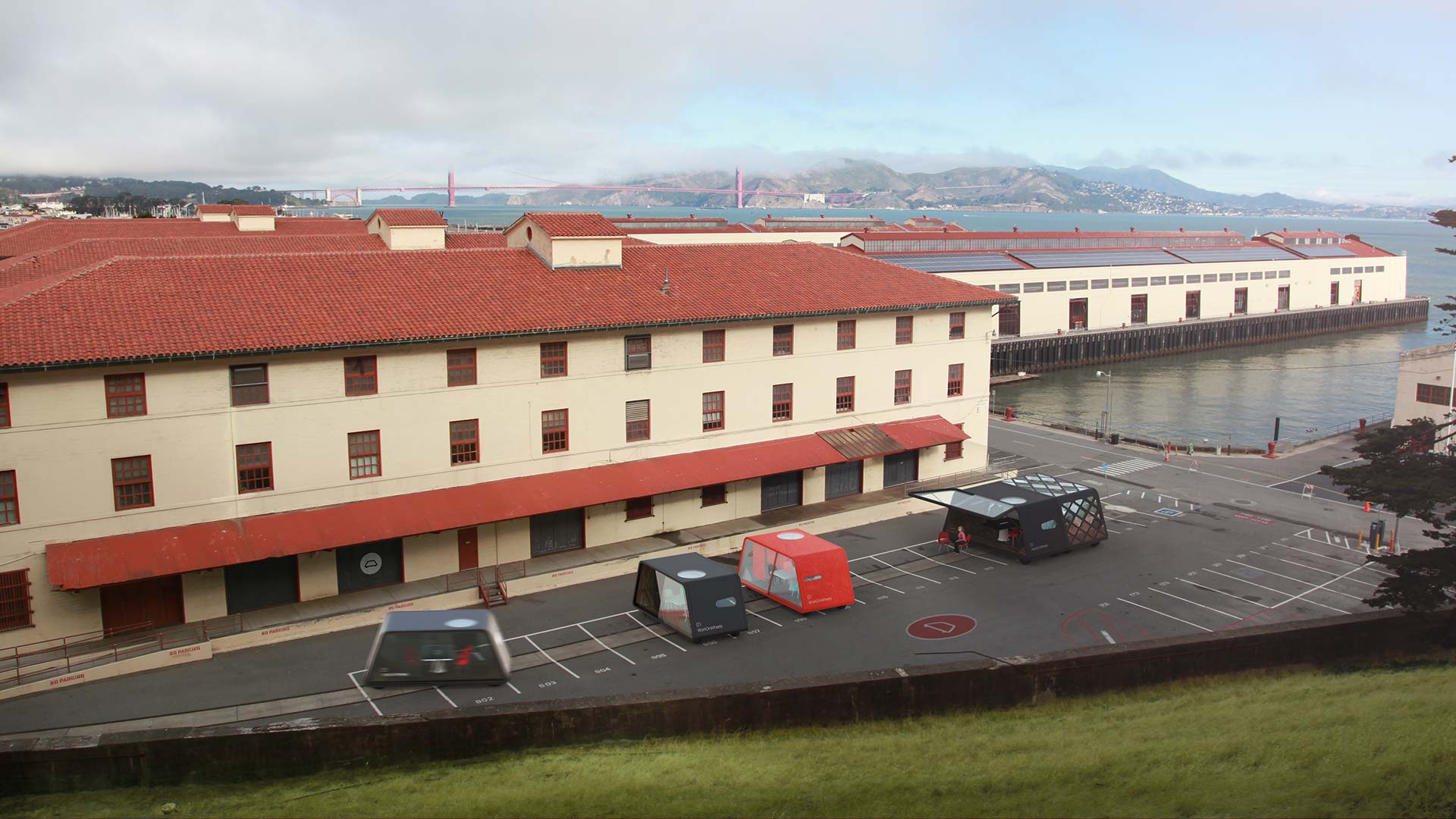 IDEO predicts the demand for fixed office space will decrease in the future. It says there are 17 million freelancers in the US right now.
Meanwhile, there some 600 million parking spaces in American cities, according to a 2013 study by Columbia University's Earth Institute. As driverless cars and other forms of "automobility" take hold, there will be less demand for traditional parking.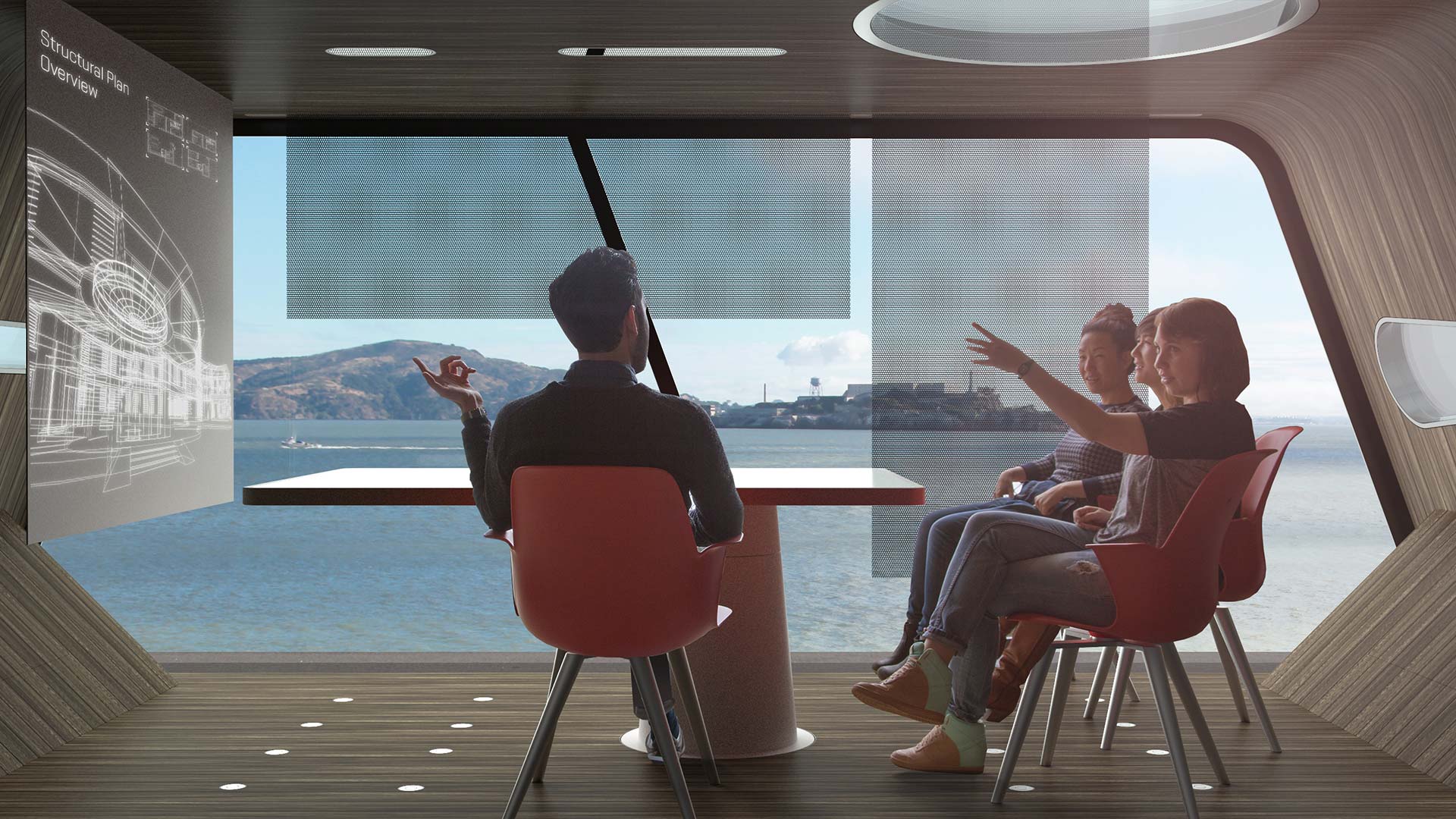 IDEO believes flexible "work nexuses" could use that space to bring the office closer to people. Property owners can charge for services, such as power supplied through inductive charging stations.
The pods might occupy a site between two locations, splitting the distance between two offices, or be supplied for temporary projects.
The Work on Wheels concept would provide high-bandwidth connection. Smart glass panels would provide a variety of work surfaces and displays, including for teleconferencing.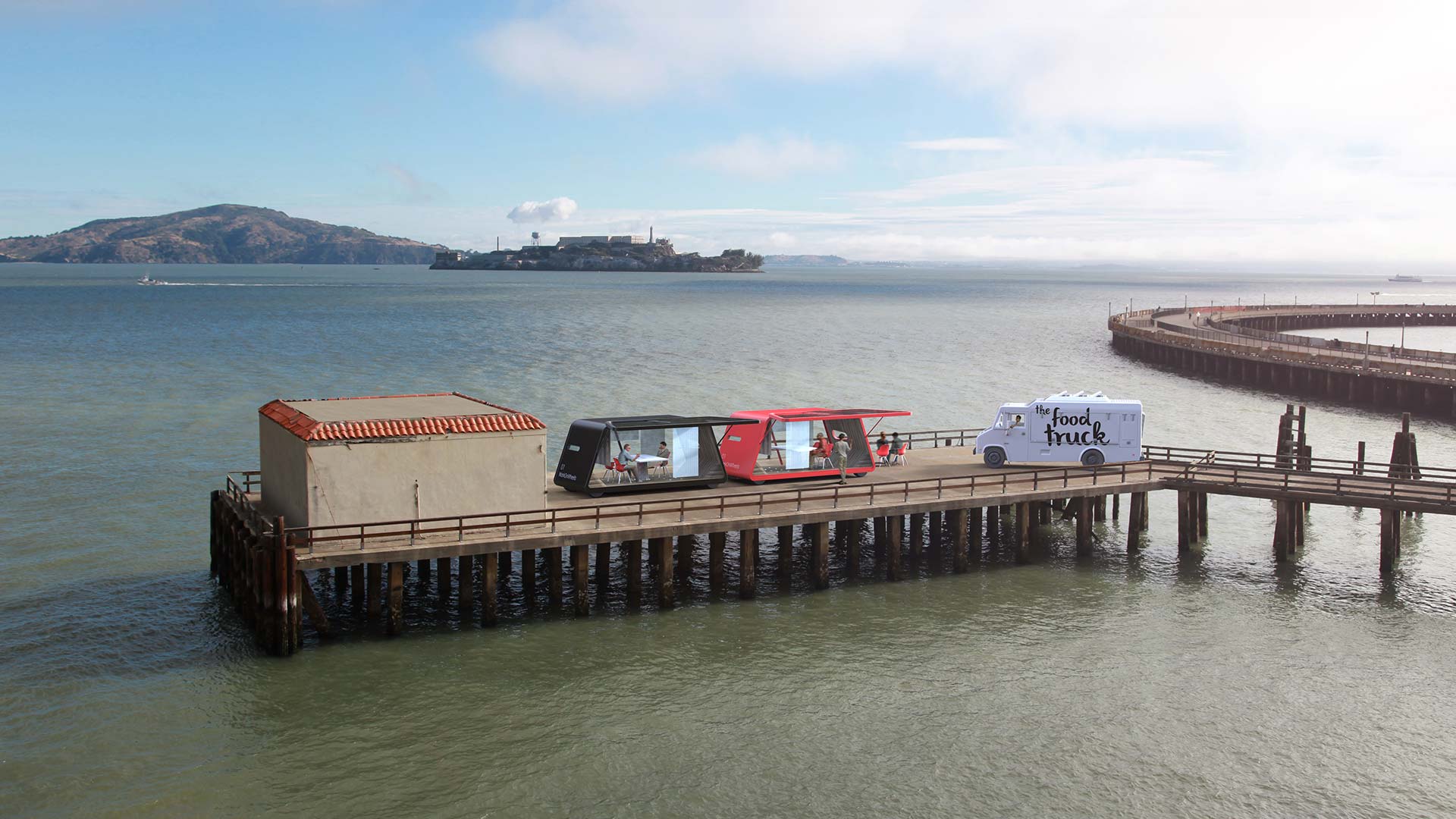 The pods could also be ordered for places you'd just like to be for a day.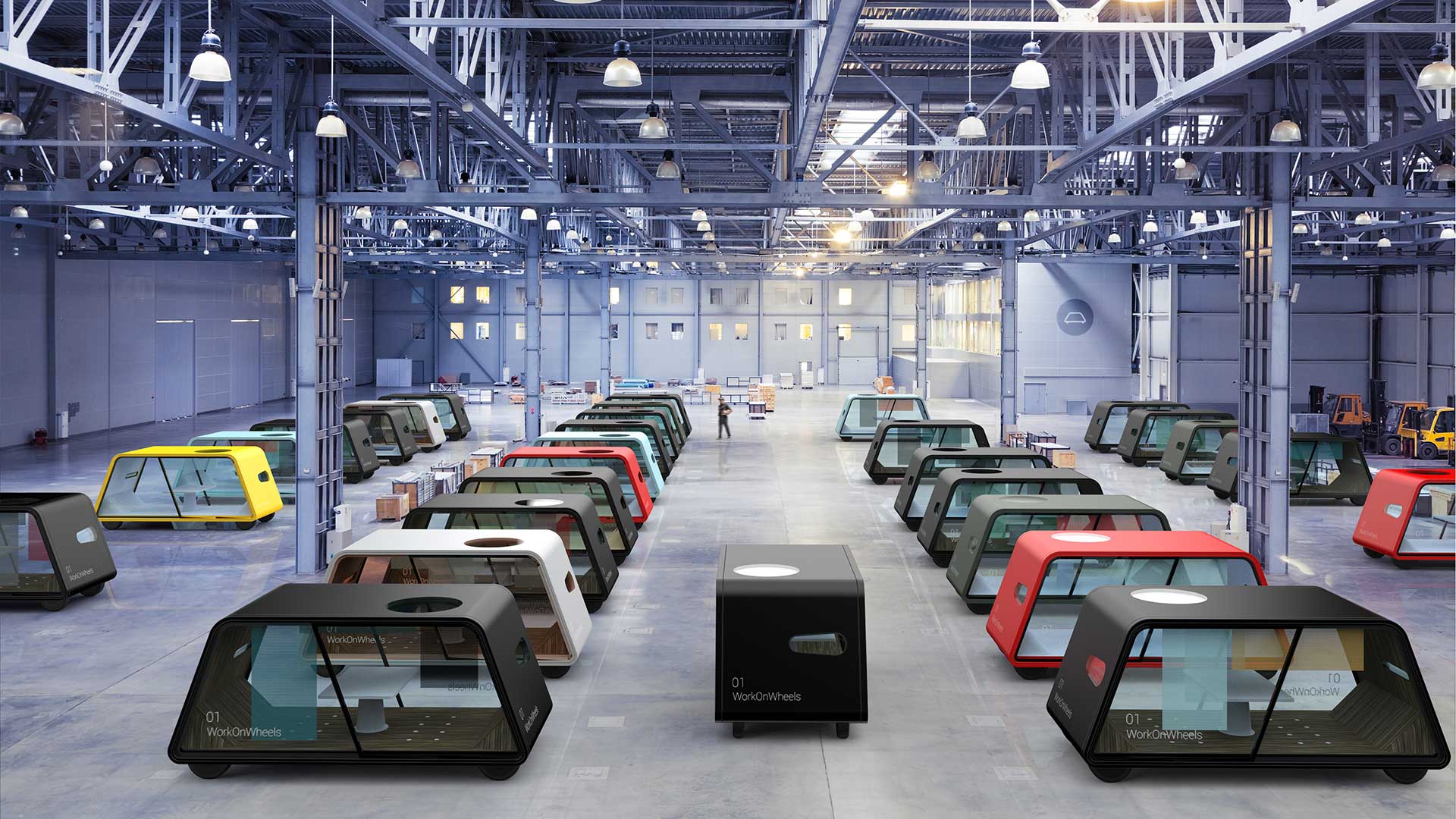 A booking system handles customization requests, such as extra pods when more people are expected. And at the end of the day the pods take themselves back to base to be cleaned, recharged and reconfigured.
All photographs: IDEO