Located a kilometre from Colombia's Presidential Palace is Bogotá's El Bronx, a section of the city 2,500 troops and police reclaimed from gangs in 2016.
While on site at the Bronx I learned about the history of the area and what is planned for its next stage.
Described as a "living hell" by Bogotá's City Paper, the area was home to drug dealers, sex and weapon traffickers, and there were rumours of crocodiles and acid being used to dispose of the bodies of victims.
Image by GCR
Reclamation of the Bronx was originally planned in 2007, but was undertaken nine years later by Bogotá's current mayor, Enrique Peñalosa.
The previous 2,000 occupants of the Bronx have since been offered social care and rehabilitation.
Overseen by government agency Fundación Gilberto Alzate Avendaño, part of Bogotá's  Ministry of Culture and Tourism, the area will be transformed into the Bronx Cultural District.
Image by Fundación Gilberto Alzate Avendaño
The 35,000 sq m district will contain 12,000 sq m of rentable space for a range of creative industries, such as fashion, music, dance and literature.
The development, which is estimated to cost $60m, which will be funded by public money.
When opened, the district will be run and operated by private firms, but a proportion of the money generated will be fed back into the state.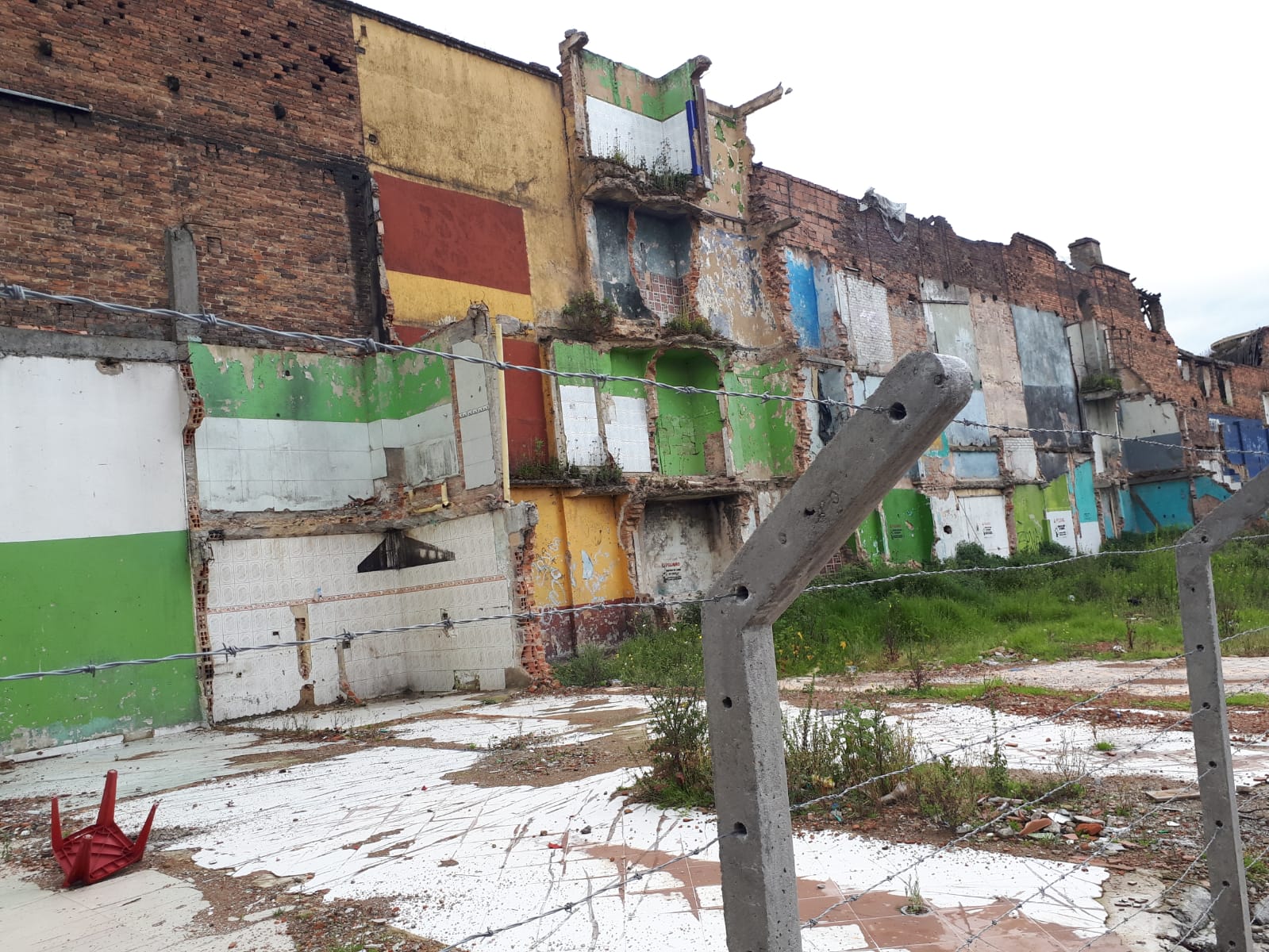 Image by GCR
Some 1,300 creative projects applied for space in the creative district, enough to fill the available space six times over. Only local projects will be awarded space in the district, including a museum dedicated to the history of the surrounding area.
The Bronx is squeezed between two government buildings, the Flute and the Battalion, which will be renovated alongside the area into an administration office and vocational training facility. As both are listed buildings, only their interiors will be developed.
Image by Fundación Gilberto Alzate Avendaño
A public tender for construction and maintenance will launch in August 2019. A concession contract will last 15 years.
In 2018, the area hosted 30 events which were attended by 27,000 people.
Image by GCR
Other areas close to the Bronx Cultural District will also be renovated in the near future, these include a 10-storey residential district six blocks downtown, and improvements to the nearby park.
Top image by GCR