A 50m-tall timber tower in Paris has been completed, complete with 77 residential units, a ground-floor art gallery and restaurant.
The €18.5m Le Berlier building was designed by Franco-Australian architect Moreau Kusunoki with a striking charred and pre-weathered wooden façade that comes with an "inhabited wall".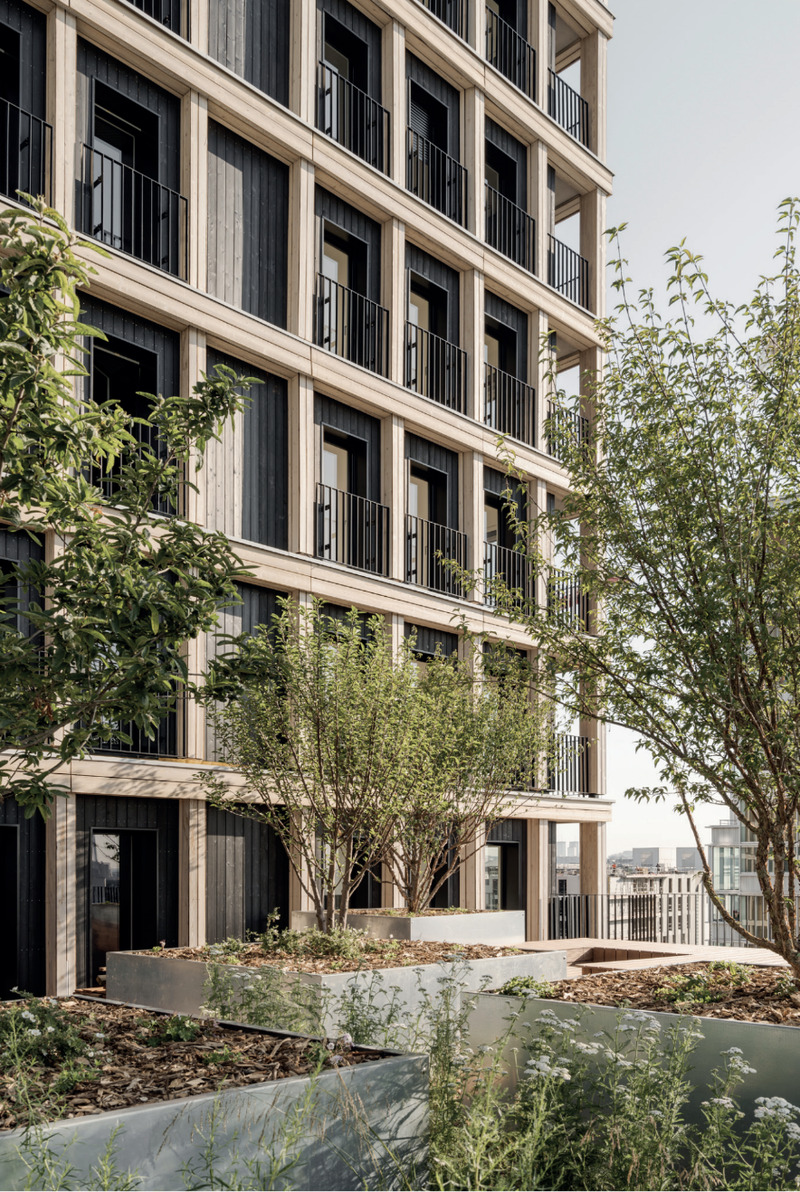 The building has two volumes with a total floor area of 7,329  sq m. The first is 15-storeys high, the second eight. All residents have access to a public terrace and private balcony space.
Le Berlier's height matches the Hypérion tower in Bordeaux, previously France's tallest timber building, which was built by Eiffage Construction and designed by Jean-Paul Viguier & Associates.