U.S. start up Hyperloop One has laid out a "Vision For America" including 11 possible routes.
The lines are:
1. Hyperloop Massachusetts: Boston-Somerset-Providence
Route Length: 102km
2. Rocky Mountain Hyperloop Consortium: Cheyenne-Houston
Route length: 1854km
3. Hyperloop Missouri: Kansas City-St. Louis
Route length: 386km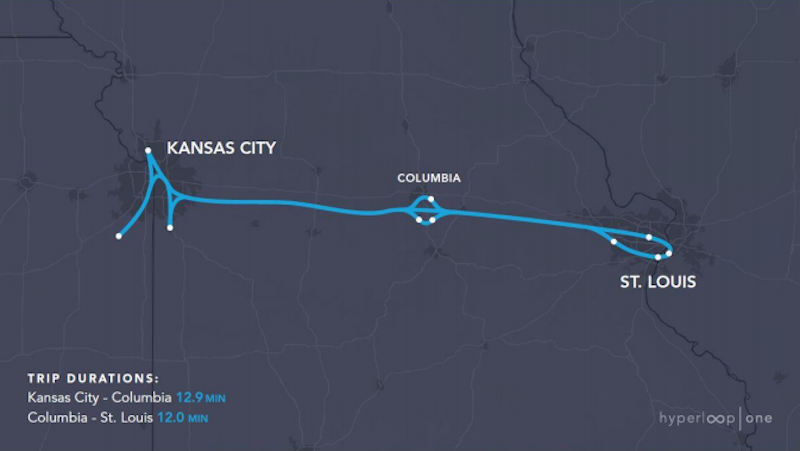 4. Hyperloop Florida: Miami-Orlando
Route length: 413km
5. Hyperloop West: Los Angeles-San Diego
Route length: 194km
6. Hyperloop Nevada: Reno-Las Vegas
Route length: 430km
7. Hyperloop Midwest: Chicago-Columbus-Pittsburgh
Route length: 785km
8. PNW Hyperloop: Seattle-Portland
Route length: 278km

9. Rocky Mountain Hyperloop: Colorado Front Range/Mountain Network
Route length: 579km
10. Colorado Hyperloop: Colorado Front Range
Route length: 389km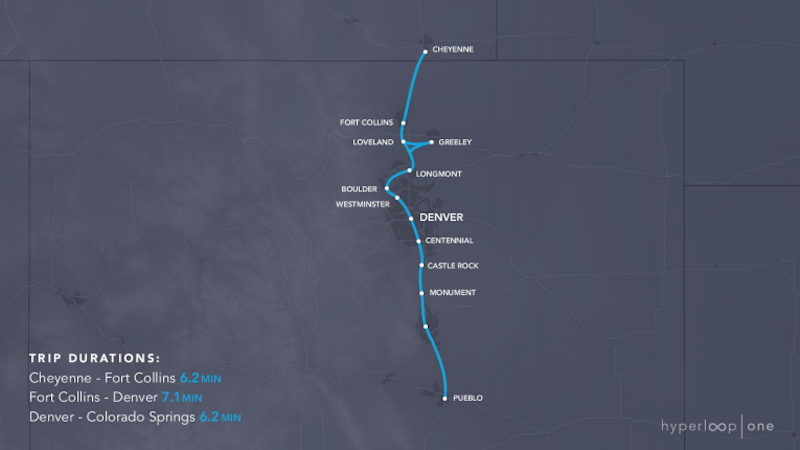 11. Hyperloop Texas: Texas Triangle
Route length: 1030km
Hyperloop One has said it will select two or three of the proposed routes to develop further.
Rehi Alaganar, a senior business analyst at Hyperloop One, said: "The country needs a new network. One that's smarter, faster and cleaner. One that will help businesses react faster to shifts in demand and unlock more productivity and growth.
"Let's build a network that's owned by Americans and made by an American company. One that's an example for the rest of the world to follow. All we ask is to be part of the solution"
Hyperloop One recently revealed images of its full-scale test track in Nevada, which is due to hold public tests in the first half of 2017.
The firm say their first transport systems will be completed and operational in 2020, originally being used to move cargo and then people the following year.
Images courtesy of Hyperloop One