Danish architect Bjarke Ingels Group, Swiss infrastructure engineer Amberg Group and operator Deutsche Bahn have joined forces with the UK's Arup, America's Aecom and France's Systra to partner with Hyperloop One in the development of the Elon Musk's ultra-fast transport system.
Hyperloop One is a Los Angeles-based start-up competing to build a working version of Musk's concept. It rebranded from Hyperloop Technologies recently to avoid being confused with LA rival, Hyperloop Transportation Technologies.
Bjarke Ingels, the founder of BIG, said: "With Hyperloop we are not only designing a futuristic station or a very fast train, we are dealing with an entirely novel technology with the potential to completely transform how our existing cities will grow and evolve, and how new cities will be conceived and constructed."
Systra will identifying projects where the Hyperloop might be installed in France, Russia, former Soviet countries and the Middle East, where it will carry out technical and financial feasibility studies. It will also contribute to the technical development of the system, particularly in safety studies.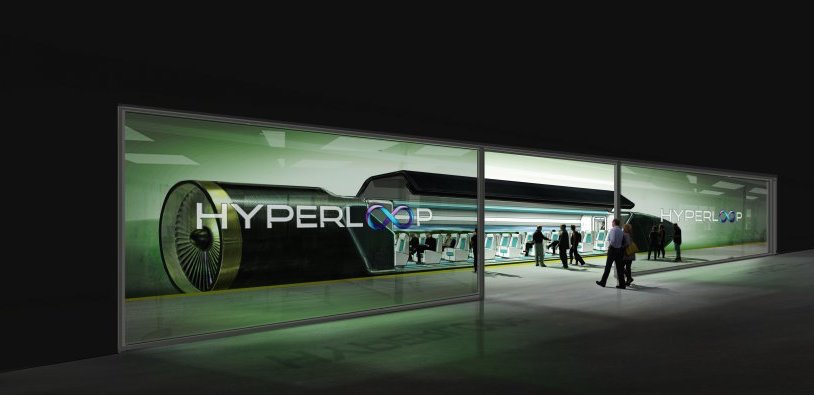 Mathieu Dunant, member of the Systra Executive Board, said: "Hyperloop One is bringing major innovation to the world of super-fast transport. We are very excited to have the chance to work with them to make Hyperloop a reality.
"Given our position as a global leader in infrastructure and transport system design, we could not turn down the opportunity to participate in a project that is set to revolutionise transport systems in the future."
Hyperloop One recently announced that it had gained $80m in funding and yesterday tested its latest technology, reaching 116mph in 1.1 seconds on first public run.
Earlier this year it was announced that Hyperloop was coming to Europe and a team from MIT won a competition to design the first Hyperloop pod.
Images via Hyperloop One