Hyundai Engineering & Construction has held talks with the government of Quang Ninh Province in the north of Vietnam over the excavation of a 2.1km underwater tunnel across the mouth of Ha Long bay.
The Korean company presented a business plan for the installation of a six-lane road tunnel some 17m below the seafloor at a cost of $420m. The project would be carried out as a public-private partnership and be complete by the end of 2025, Hyundai said.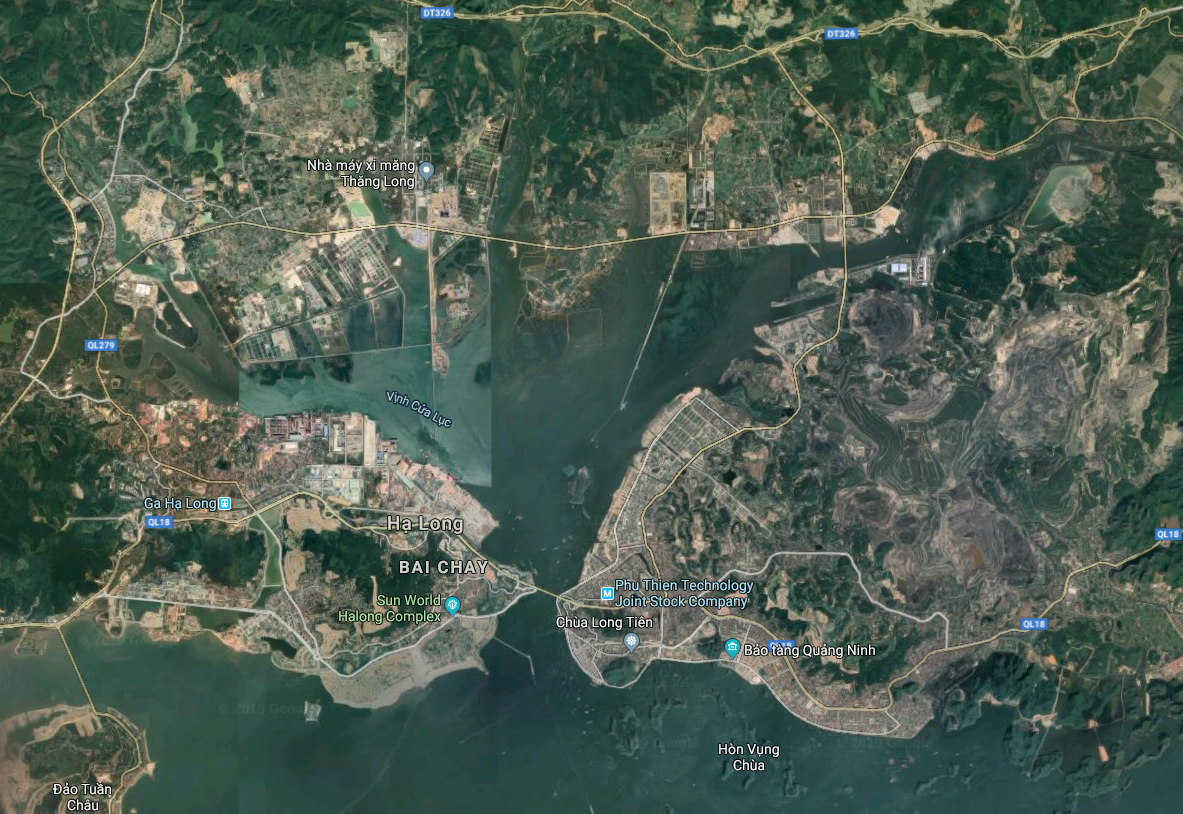 Ha Long bay is near the main north Vietnamese port of Haiphong (Google)
Ha Long bay, a Unesco world heritage site, is famous for its 1,969 limestone islands and floating villages. The tunnel would run between Ha Long City, the capital of Quang Ninh, and the beach resort of Bai Chay. The mouth of the bay is already spanned by the Bai Chay cable-stayed bridge – the first built in Vietnam – but this is no longer sufficient for increasing traffic.
Business Korea reports that the project is "highly likely" to go ahead owing to the rapid economic development of the area. In particular, the Thanh Cong Group, a cement-to-real estate conglomerate, is engaging in industrial construction in the region.
The four-lane Bai Chay cable-stayed bridge (Jean-Pierre Dalbéra /CC BY-SA 2.0)
In February this year, Hyundai and Thanh Cong signed an agreement to cooperate on transportation and industrial infrastructure development in Vietnam, including the formation of joint ventures. This followed an agreement in 2017 to form a joint venture to make and distribute commercial vehicles in Vietnam.
Top image: A fisherman's house on Ha Long bay (Steven Price/CC BY-SA 4.0)
Further reading: