Work on the 12,600-sq-m "Idea Factory" renovation, designed by Dutch architect MVRDV, has been completed in Shenzhen, southeastern China.
The six-storey factory building in Nantou contains offices for the Urban Research Institute of China Vanke and office rental space.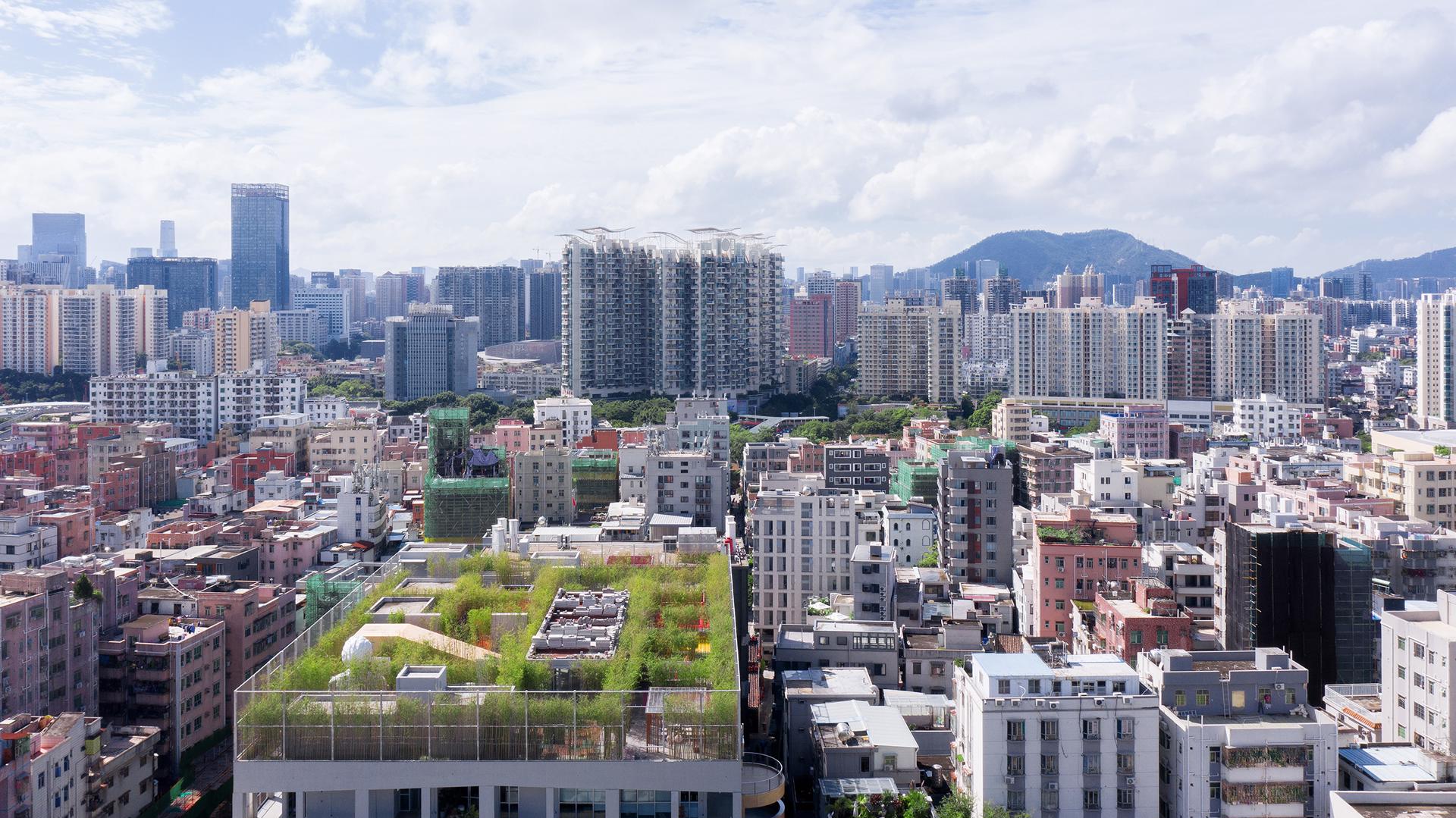 The rooftop will house a series of "rooms" which are enclosed by living bamboo "walls" and offer spaces for performances and events, seating areas, a gym, a trampoline, swings, a tea house, a dining room, a dance floor and a chess set.
The building's original façades have been removed and its concrete frame exposed, while a new façade is set back from the structure's edge, creating open loggias which wrap around the building.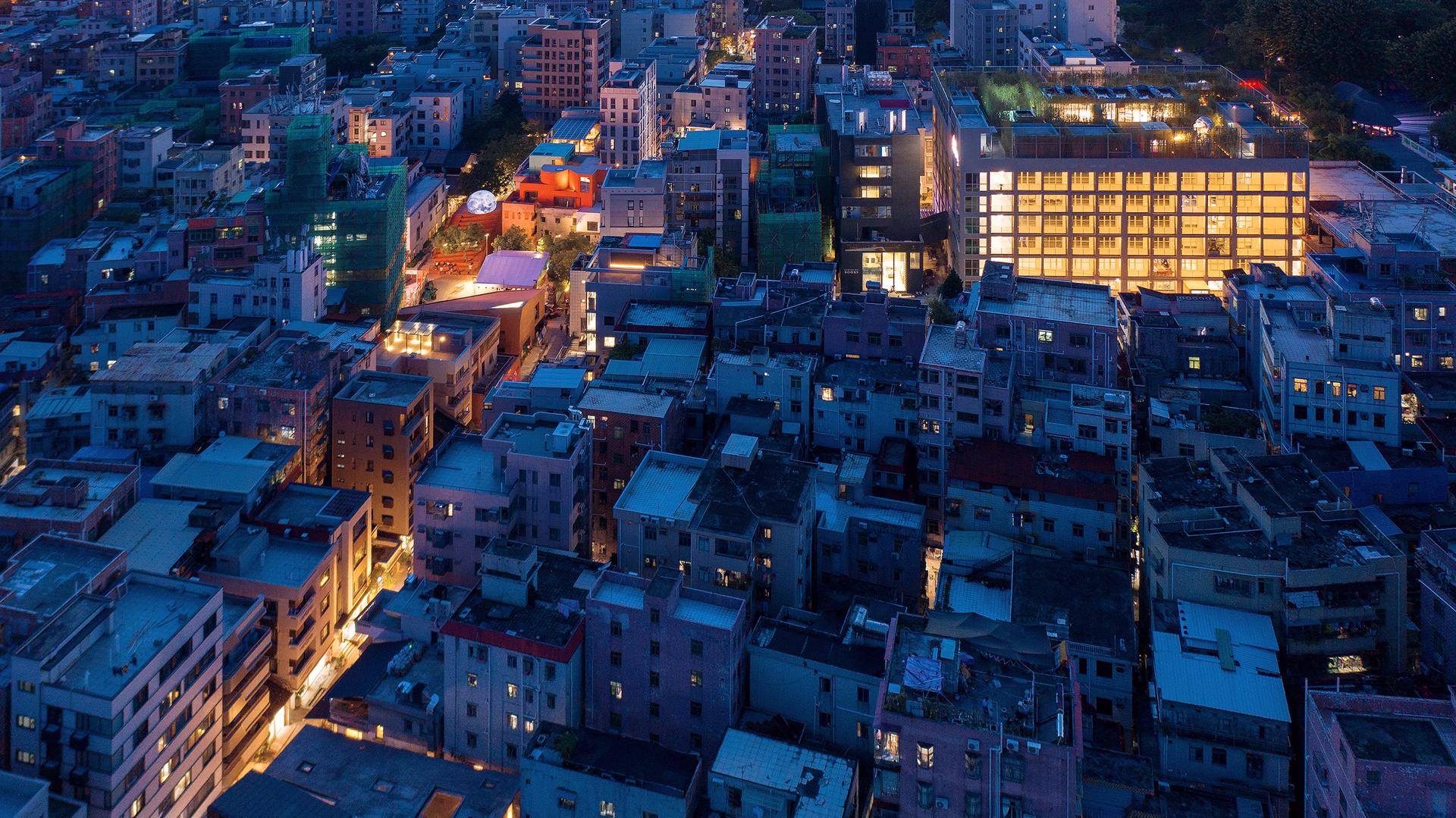 Winy Maas, MVRDV founding partner, said: "The Idea Factory shows us the wealth of possibilities offered by buildings that some may think are 'dilapidated' or beyond their useful lifespan.
"Not only were we able to make use of this existing structure, we intensified its use – adding an extra floor – and wove it into the public realm of Nantou with its green and public rooftop. It shows that the 'hyper-new' city of Shenzhen is entering its phase of reusing and renewing old buildings and turning them into the 'new-old'".