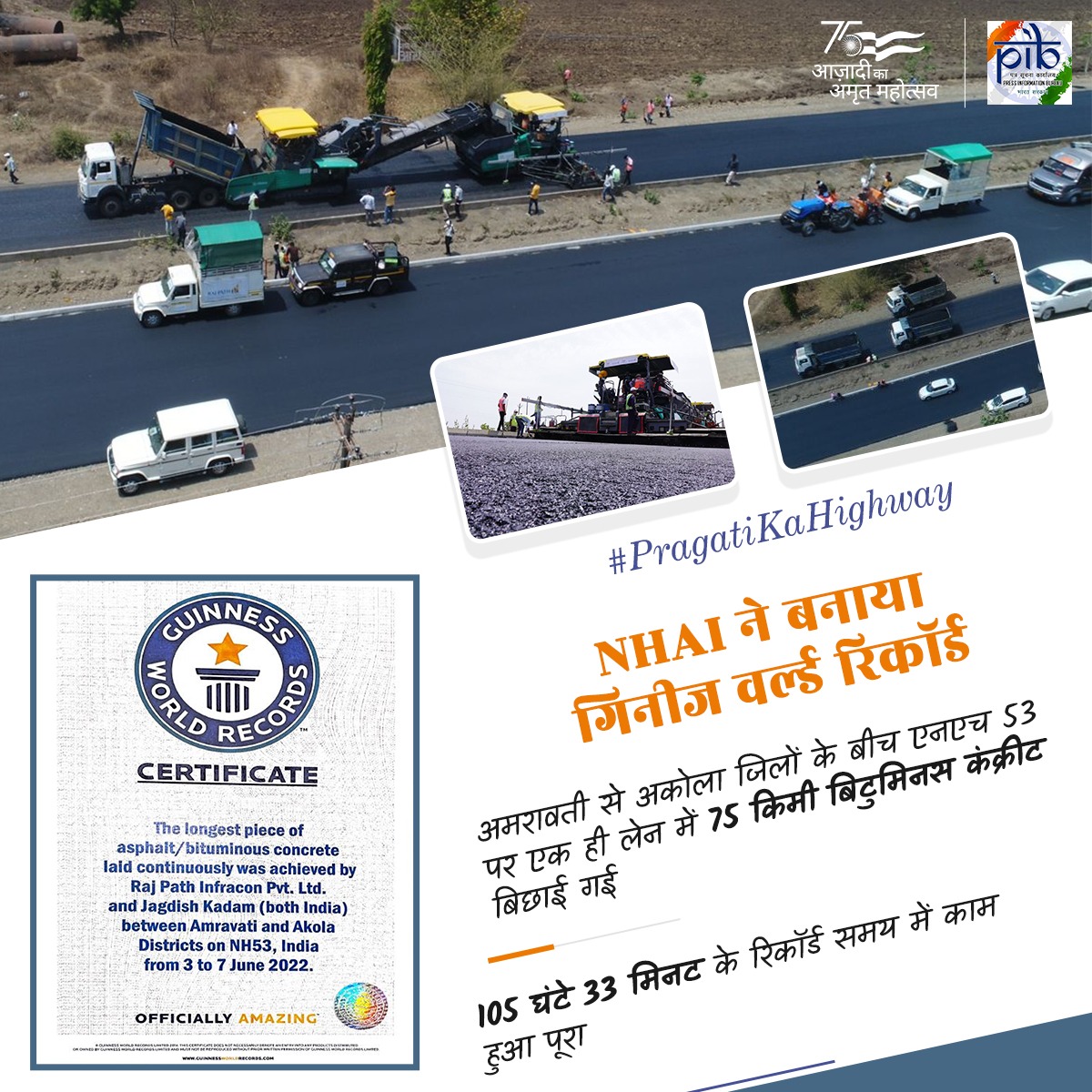 India this week knocked Qatar off its perch as a Guinness World Record road-builder by laying 84km of bituminous concrete roadway in one go over five days.
"Officially amazing", said the Guinness certificate awarded to road-builder Raj Path Infracon Pvt. Ltd. and its founder and chairman, Jagdish Kadam, who dedicated the achievement to 75 years of Indian independence, marked this year.
The National Highways Authority of India (NHAI) oversaw the paving of a single lane of National Highway 53 from Amrawati to Akola without a break starting at 7.27am on 3 June and finishing at 9.20pm on 7 June, Raj Path Infracon said.
India's transport minister Shri Nitin Gadkari said it beat the previous record established in February 2019 by Qatar for building 25km of highway in 10 days.
"The task was back-breaking because it was taking place in the scorching Vidarbha with temperature rising up to more than 47 degrees," Raj Path Infracon said.
According to the company, 728 NHAI employees and 2,500 workers, including a team of independent consultants, were involved in the round-the-clock job.
The Guinness World Record organisation had to approve the paving mix and specialist witnesses monitored the project on its behalf, submitting periodic progress reports.
Shri Gadkari congratulated the engineers, contractors, consultants, workers from NHAI and for the project, which he said would help ease congestion on a main corridor connecting the major cities of Kolkata, Raipur, Nagpur and Surat.