9 October 2013
Chinese and Indonesian business leaders struck deals worth $28bn in front of their presidents last week, including investments in the mining, energy and transport sectors.
China Development Bank, the Industrial and Commercial Bank of China and other Chinese companies all got a piece of Southeast Asia's largest economy as contracts were signed during a two-day meeting between Indonesian president Susilo Bambang Yudhoyono and Chinese counterpart Xi Jinping.
President Yudhoyono told the Chinese businessmen that Indonesia's doors were "open for anyone who wants to invest".
If the deals go ahead, they would most likely help Indonesia reverse a slowdown in foreign direct investment.
One of the transport deals is a joint venture between China Communications Construction Company (CCCC) and Jakarta Monorail (JM) to fund, build and design a long-overdue monorail project in Indonesia's capital city.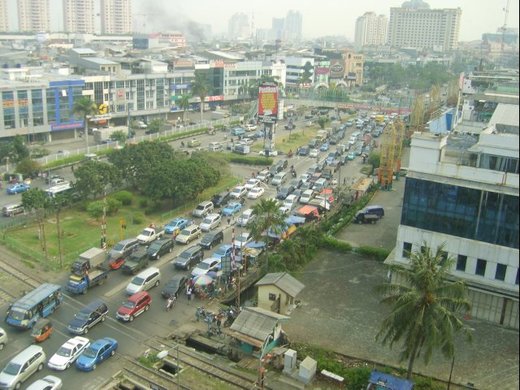 One of the transport deals, a monorail network crossing Jakarta, would ease the notorious traffic jams in Indonesia's capital (Credit: aenertia/Wikimedia)
CCCC agreed to invest $1.5bn in the construction of two rail networks crossing Jakarta, with works due to begin later this month and finish in 2016.
The general manager of CCCC, He Junfeng, told a press conference that Indonesia was attractive as a large market with strong economic growth.
"I think here there is opportunity, so it's the right time to invest," he said.
The two companies will build an assembly and maintenance site, boosting the local economy and providing employment opportunities; however, 50 trains will be directly imported from China.
Trade between China and Indonesia has more than quadrupled in the past decade: last year the figure was more than $66bn, reports the Jakarta Post.