Crowds cheered Indonesian President Joko Widodo yesterday when he declared the opening of the country's first metro system in traffic-clogged Jakarta.
Funded by a Japanese loan and built by consortia of Japanese and Indonesian companies, the 15.7km line goes south from downtown through 13 above-and below-ground stations. Construction started in June 2013.
Hailing "a new culture of transport" in Indonesia, Widodo, who faces a general election on 17 April, exhorted Jakartans not to litter or jostle in stations and to make a habit of orderly queueing.
On the same day Widodo presided over the groundbreaking ceremony of phase 2, an 8km line running north, reports the Associated Press (AP). Japan is funding this phase as well.
AP said the two projects are costing $2.6bn.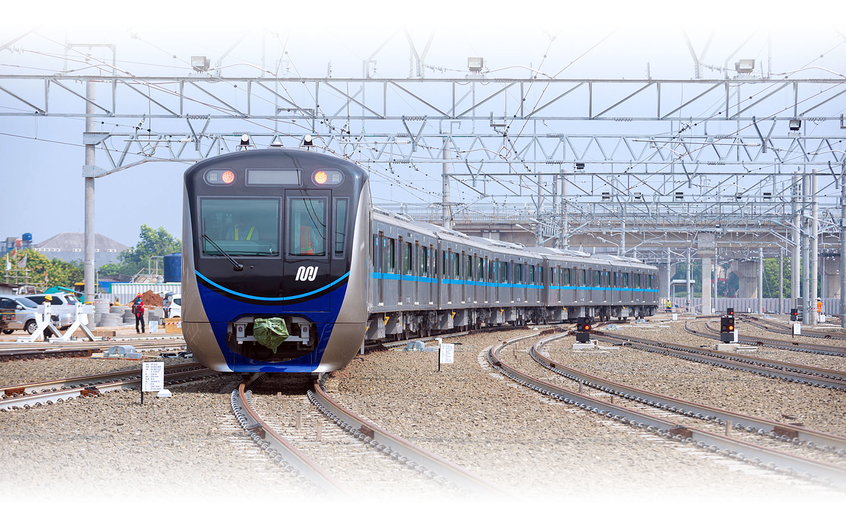 Indonesia's first metro system is up a running (MRT Jakarta)
Widodo told the crowd he had ordered Jakarta's governor to start planning an east-west line covering 87km, reports AP.
Originally called Jakarta MRT, the system has been dubbed "Ratangga" by Jakarta Governor Anies Baswedan, which means "war chariot" in the ancient Javanese language.
Without a functioning metro system Jakarta would be overwhelmed by traffic jams by 2020, the project funder, Japan International Cooperation Agency (JICA), has warned, reports AP. JICA said annual losses from congestion would reach $6.5bn next year.
Although yesterday's celebration marked a formal opening, Jakartans have been able to ride the Ratangga for free since 12 March, in trial runs. Commercial operations begin in April.
Top image: Indonesian President Joko Widodo takes his free ride on the "Ratangga" on 19 March (MRT Jakarta)