Construction spend in New York City is expected to exceed $40bn this year for the first time ever and the residential market is "white hot", Richard T. Anderson FCIOB*, president of the New York Building Congress, tells Porie Saikia. But falling levels of public sector investment could be the weak link in the chain.
Porie Saikia: What is the status of the New York City construction industry?
Richard T. Anderson: New York City is currently in the midst of its second major building boom over the past decade. Back in October, the New York Building Congress forecasted $39bn in 2015 construction spending and for spending to break through the $40bn barrier for the first time ever in 2016.
We are seeing significant strength in virtually every sector, especially on the private investment side. The residential construction market is white hot, with more 35,000 new units added last year alone. We are seeing the strongest level of office construction in a quarter century. Hotel rooms are being added throughout Manhattan and also in Brooklyn and Queens.
The city's bedrock educational, healthcare and cultural institutions are also investing heavily in expansion and modernisation projects.
The only sector that is not significantly up is government, which is a bit of a concern given that the city needs to improve and expand its infrastructure to keep pace with and accommodate all of this economic growth.
Nothing really compares to what's happening in New York City at the moment– Richard T. Anderson
PS: How does New York City compare to the rest of the nation in terms of overall construction activity?
RA: When I speak to our members who operate nationally and internationally, what I'm hearing is that, while other markets are doing well, nothing really compares to what's happening in New York City at the moment.
It's primarily a function of the city's popularity. People from around the world see New York City in 2016 as the greatest place on earth to visit, study, work, and raise a family.
The population has increased by 300,000 people over the past five years and tourism has reached new records for six consecutive years, climbing to 58 million visitors in 2015. Most importantly, the city added a quarter of a million new jobs over the past two years, with the bulk of that growth occurring outside of Manhattan's central business districts. Â 
All of this has given the private sector the confidence to invest heavily in construction projects throughout the five boroughs.
PS: How is the residential sector performing?
RA: The residential sector is on a run that is nothing short of epic. The Building Congress forecasted $14.9bn in residential spending in 2015, an increase of 23% from 2014, when spending reached a then-record $12.1bn. This would be a 468% increase from five years ago, when housing construction dropped to a post-recession low of $2.6bn.
Aerial view of Manhattan, looking south (Wikimedia Commons)
Perhaps never before in New York City has so much new housing been in the pipeline at one time. The question is how long we can sustain this pace, especially now that an important New York State affordable housing incentive program, called 421-a, has been allowed to lapse.
Mayor Bill de Blasio has made affordable housing a priority in his first term, and he recently succeeded in getting a sweeping overhaul of the city's affordable housing policy approved by the City Council. But the ultimate success of that policy will depend on the reauthorization of 421-a.
PS: Almost four years after Superstorm Sandy, is New York City safer from a storm of that intensity?
New York City has been straining for years to keep pace with new development and is now in danger of falling farther behind– Richard T. Anderson
RA: Without a doubt, the city is more protected today than it was in 2012, but there's still a long way to go. Superstorm Sandy and its immediate aftermath revealed four glaring needs: stronger and more redundant power and telecommunications grids; expanded and more resilient infrastructure; better building performance and design standards; and improved emergency-planning oversight and protocols.
Progress has been made in each of these areas, but parts of the city remain vulnerable to extreme weather, and billions of dollars in additional investments are needed in order to adequately fortify its infrastructure systems. 
PS: Is the current level of infrastructure investment in New York City adequate?
RA: Unfortunately, no. All of the new residents, tourists, students, and jobs that I mentioned, while helping to fuel the building boom, are putting extraordinary pressure on an aging infrastructure system that sustains the city's economy and quality of life.
New York City has been straining for years to keep pace with new development and is now in danger of falling farther behind.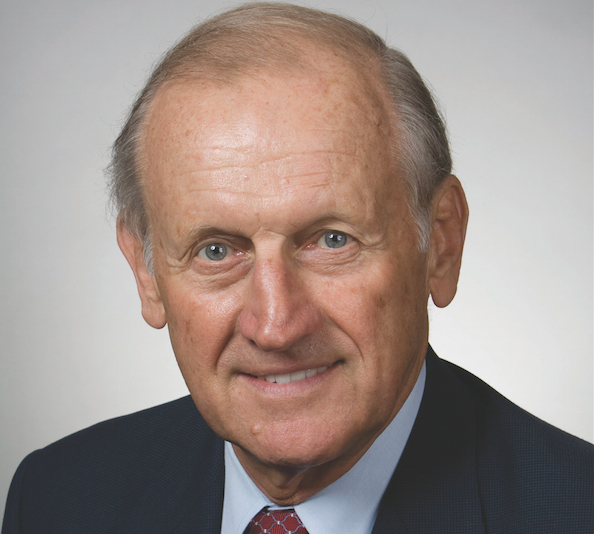 Richard T. Anderson FCIOB, President, New York Building Congress
After adjusting for inflation, government construction spending in 2015 was at its lowest level since 2001 and down 38% from its peak year of 2008. While increases in government spending are anticipated in the coming years, even our forecast of $16.3bn in spending for 2017 would fall short of the inflation-adjusted investments that were made annually from 2005 through 2012.
Such declines are a source of concern in any year, but even more so in a period of skyrocketing private investment and solid economic growth.
The good news is that New York's elected officials recognise the problem and have unveiled a number of very bold infrastructure projects in recent months.
Governor Andrew Cuomo, in particular, has proposed to invest $100bn in new initiatives aimed at dramatically improving the New York region's airports, mass transit, commuter rail tunnels, and convention center.
Mayor Bill de Blasio has made significant contributions to the city's capital program during his first term and is also helping to underwrite a significant portion of the MTA capital program.
These are very positive steps, but they needed to be followed up with realistic proposals to finance and construct these vital projects.
Since 1994 Richard T. Anderson has led the nonprofit New York Building Congress, which represents professionals in construction including labourers, contractors, architects, engineers and developers. Anderson became a Fellow of the Chartered Institute of Building (CIOB) in 2014 and has been actively involved with CIOB Americas programmes. Porie Saikia FCIOB is CIOB Ambassador in New York.