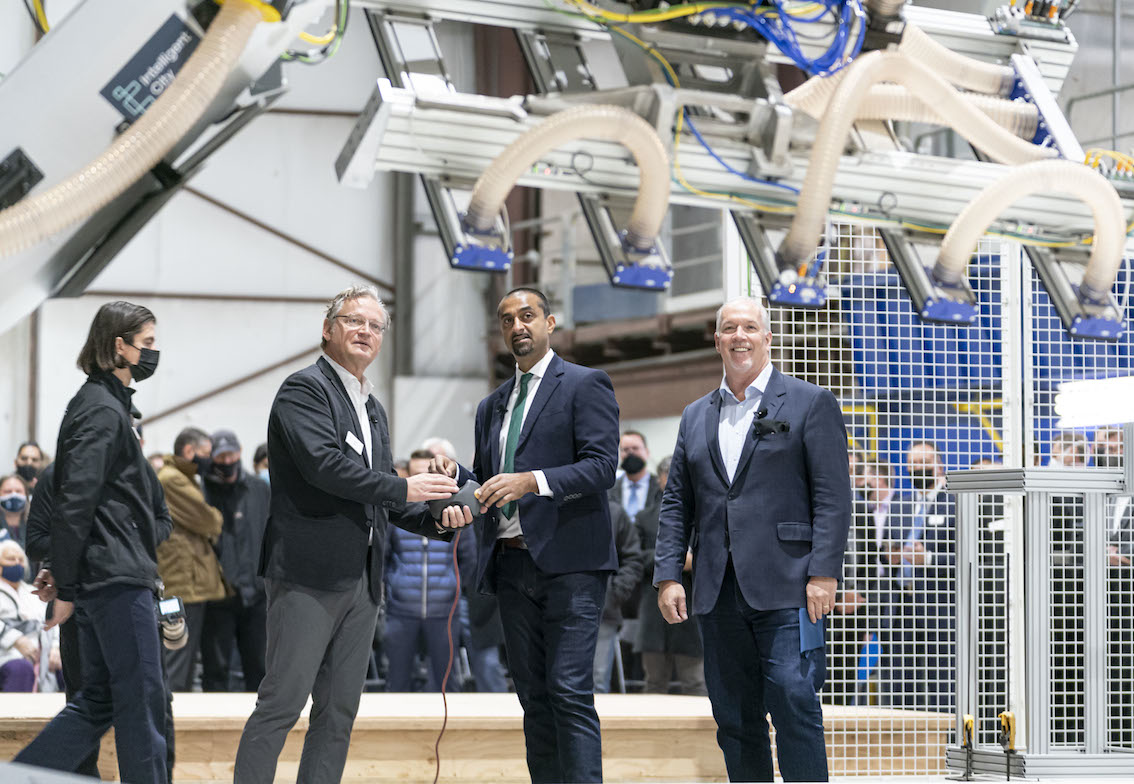 Canadian mass-timber housing manufacturer Intelligent City has opened its first robotic factory in North Delta, in the Vancouver metropolitan region in the province of British Columbia (BC).
The opening on 14 October was officiated by BC premier John Horgan and Ravi Kahlon, BC's minister of jobs, economic recovery and innovation.
Founded in 2008, the company of architects, designers and engineers makes customised housing and commercial buildings up to 18 storeys in height with mass timber using its proprietary software.
It said it is currently working on projects involving 2,880 homes in Canada and 1,400 homes in the US, with its commercialisation supported by wood products trade association, BC Wood. It has gained municipal approvals for its mass timber building system and technology.
"We are leading the housing industry through a product- and platform-based approach to address affordability, livability and climate change issues, said company co-founder Oliver Lang. "We are now the first in the world to use advanced robotics to automatically assemble mass timber building systems that have been tested to meet the latest building code and net zero standards."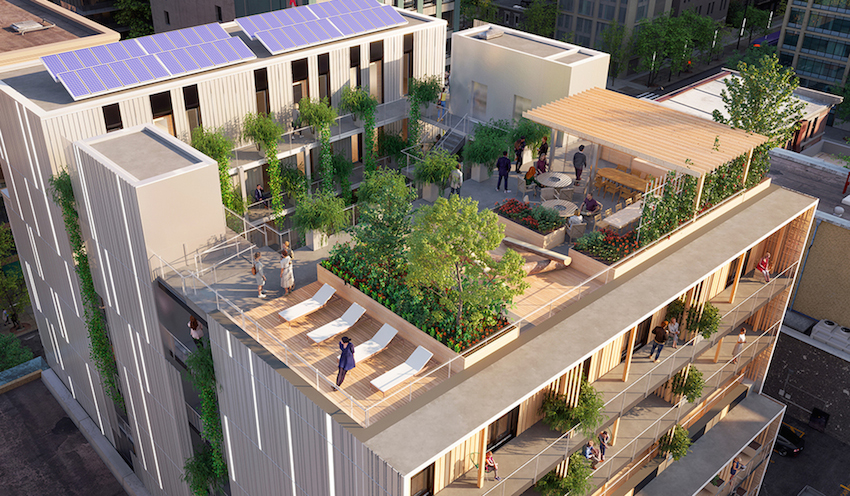 The BC government has supported Intelligent City with C$460,000 from the CleanBC Building Innovation Fund.
"When it comes to tackling the issues of climate change and housing, we know we need to be at leading edge of innovation," said minister Kahlon. "This type of tech and ingenuity are the type of solutions that advances BC's building sector in a sustainable way. Using mass timber is key to creating a more resilient forest sector, it's the construction material of the future and it allows us to rethink what's possible."
"We believe their revolutionary approach to create affordable, desirable, and carbon-neutral buildings can offer a compelling solution to the urban housing crisis faced by many cities across Canada," said Brian Hawrysh, BC Wood chief executive.
Intelligent City said it expects to deliver its first projects in Vancouver in early 2022.