Researchers from the Massachusetts Institute of Technology (MIT) have created a way to 3D-print single material mechanisms capable of detecting when force is being applied.
The technology allows designers to prototype "interactive input devices" in one go, which could include a joystick, switch, or handheld controller.
To create the technology, electrodes were integrated into metamaterials – those divided into a grid of repeating cells – with the help of a newly developed editing software.
The flexible cells are able to stretch or compress, calculating the magnitude and direction of forces, as well as rotation and acceleration.
To demonstrate the technology, MIT created a joystick able to play Pac Man by sensing the direction and magnitude of each applied force.
The university says the technology could be used to create bespoke handles for people with limited grip. Iy adds that the method could allow designers to create flexible input devices, such as a squeezable volume controller or bendable stylus.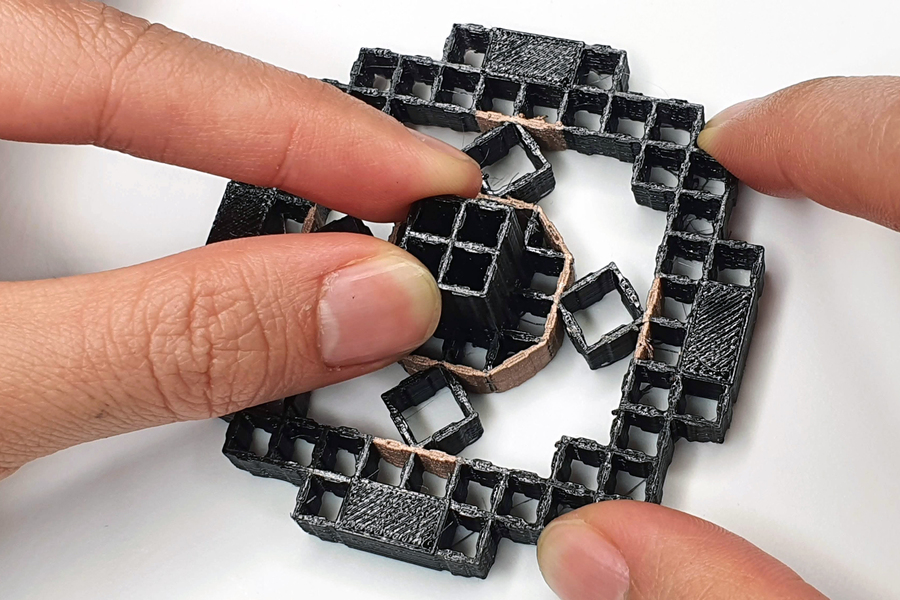 Jun Gong, former MIT student, said: "Metamaterials can support different mechanical functionalities. But if we create a metamaterial door handle, can we also know that the door handle is being rotated, and if so, by how many degrees?
"If you have special sensing requirements, our work enables you to customise a mechanism to meet your needs."
The project is supported by the National Science Foundation.