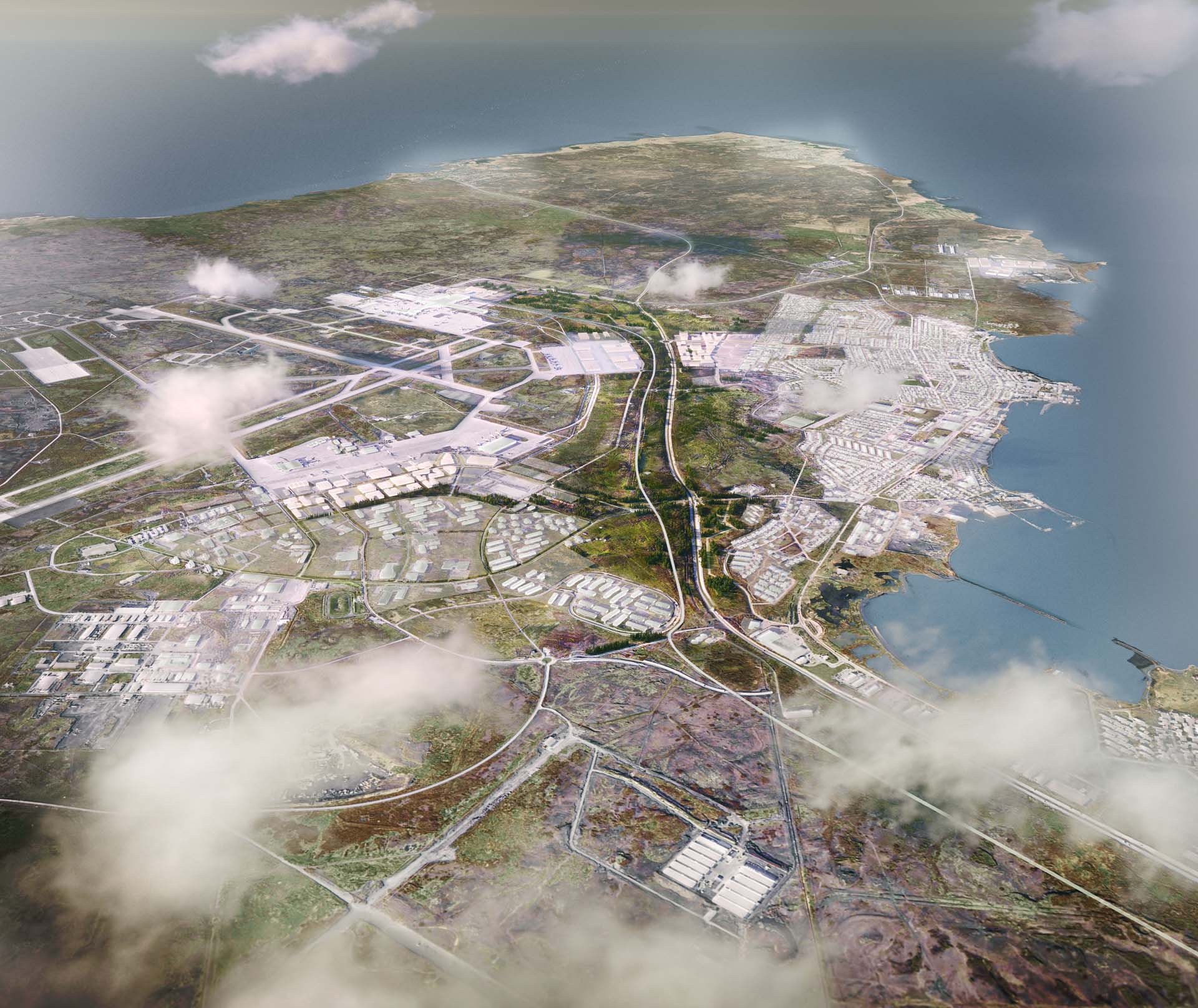 An international team of designers led by architect KCAP has won the competition to create a master plan for a 55-sq-km development at Keflavik International Airport in Iceland.
To develop its proposal, KCAP worked with WSP, Felixx, MIC Mobility in Chain, VSO Consulting, Buck Consultants International and Buro Happold, among others.
In all, proposals were submitted by 25 teams, each made up of seven to 10 companies, with second and third prizes going to teams led by Arup and Jacobs, respectively.
KCAP's master plan would turn the area into a showcase for Iceland's future business goals and sustainability strategies. These include green hydrogen, electric aviation, hi-tech agriculture, reforestation and aquaculture.
Anouk Kuitenbrouwer, KCAP parter, said: "A project of such significance requires a bold and at the same time sensitive approach. A step-by-step roadmap will provide investors with a trajectory that responds to the possibilities, to the market, to the culture of development and to the stakeholder landscape over time.
"This gradual approach should also apply to stakeholder relations, which need to be developed with great care so as to create a resilient and ambitious organisation."