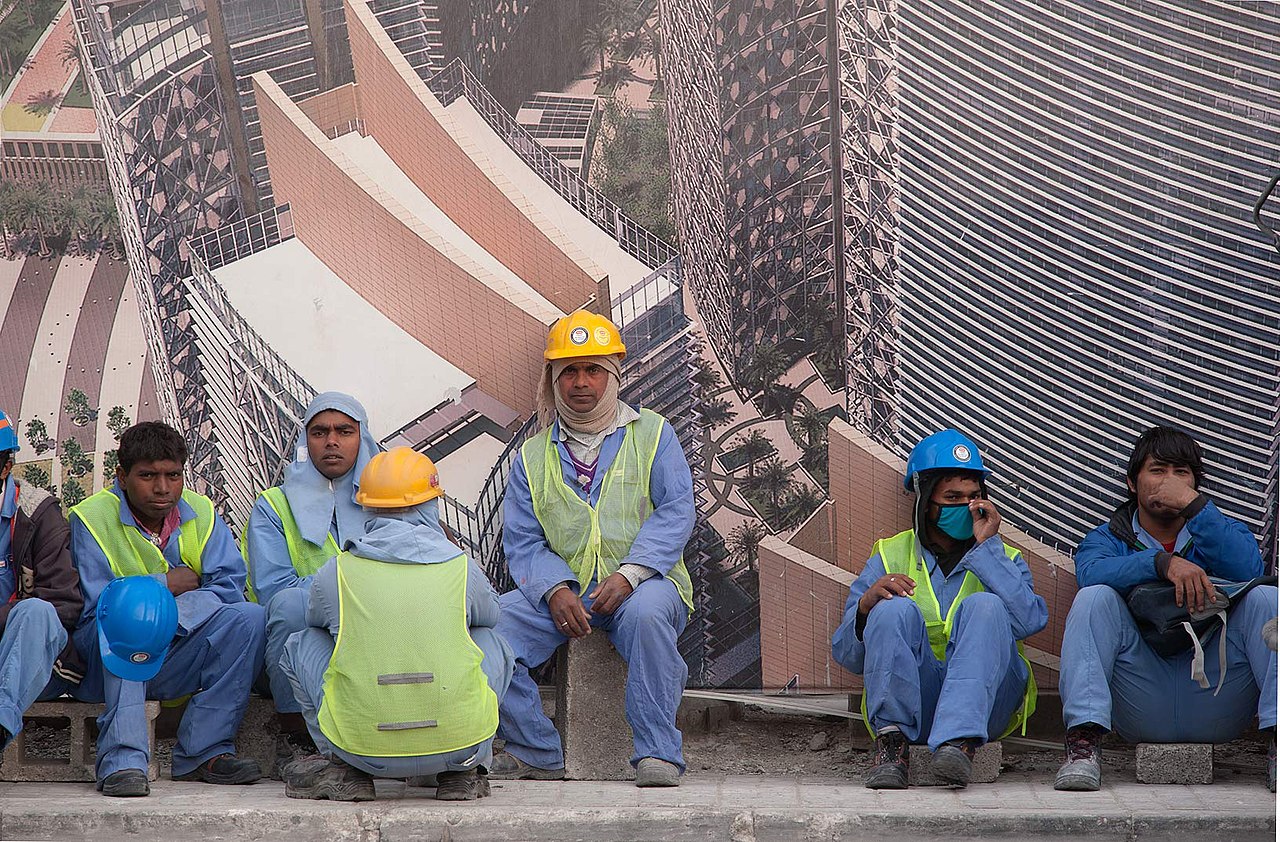 A union leader says her organisation is turning its sights away from Qatar to its Arab neighbours in a bid to improve workers' rights across the Gulf region.
Sharan Burrow, general secretary of the International Trade Union Confederation, was the scourge of the Doha authorities after they won the bid to host the World Cup, but now says she will concentrate on other states in the region after reforms were enacted by the Gulf state.
"We said in 2015 there should be no World Cup without workers' rights," she said. "I can honestly say my advice to fans is to go to the World Cup, have fun."
She also said claims that more than 6,000 workers had died on construction sites in Qatar since work on the World Cup began were "a myth".
In February 2021, The Guardian reported that its research had shown that more than 6,500 workers from India, Pakistan, Nepal, Bangladesh and Sri Lanka had died in Qatar since it won the right to host the World Cup, however that covered deaths in all construction projects, not just those associated with the World Cup.
"No scaffolding, no harnesses"
In 2013, the ITUC predicted that deaths would be on that scale by the time the World Cup took place, if reforms were not made. "If you walked around this city in 2012 or 2013, and you saw no scaffolding, no harnesses, no protective equipment, then it was obvious that injuries and deaths were going to be massive," said Burrow.
That led to the ITUC launching an International Labour Organisation (ILO) complaint against Qatar in 2016 which forced authorities to reform its labour laws and offer better living conditions and an improved minimum wage.
The ITUC boss, whose union claims to represent 200 million workers worldwide, said the relationship between her organisation and the Doha authorities had gone from "worst enemies" to "valuable friends" in a "10-year turnaround".
She added that it was unfair of human rights groups, such as Amnesty International, to keep attacking Qatar over its treatment of migrant labour.
She said: "It's a little distressing when we see that, because these are good people wanting to take a stand against human rights abuse. But, for whatever reason, they're not hearing the story of change, of incredible progress."
"The best labour laws in the Gulf states"
Burrow said Qatar's Gulf neighbours – where tens of millions of migrant workers still labour under the hated kafala system – were now "our target".
She said a legal union in Kuwait was in need of reform and labour groups in Bahrain should have "much more freedom".
"There's still a level of government oppression in Saudi Arabia," she added. "They've gone half the distance. They do have an impressive labour court, but the freedoms are not there yet that we'd like to see."
In contrast, she praised Qatar's law regulating working in extreme heat and its agreement to review a $250-a-month minimum wage.
"They now have the best labour laws in the Gulf states by far," added Burrow, who is shortly to step down from her role. "We continue to pressure not just other Gulf states but other countries around the world, around migrant workers and make sure they have equal treatment."
Anthony Harwood is a former foreign editor of the Daily Mail