27 September 2013
Approval to begin construction of the world's first 'invisible' tower near Seoul has been granted by the South Korean government.
Designed by GDS Architects, a US-based firm, "Tower Infinity" will reach a height of 450 meters (1,476 feet) and have the third highest observation deck in the world.
Backed by Korea Land & Housing Corporation, a state-owned land and public housing developer, the tower will be built just outside of Seoul near the Incheon International Airport.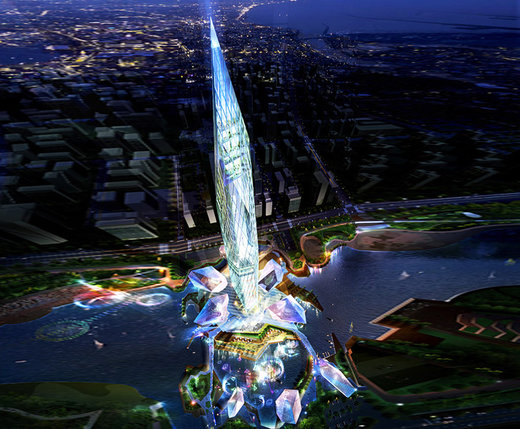 Artist's rendition of Tower Infinity (GDS)
CNN reported that the illusion of invisibility will be achieved with a high-tech LED system that uses a series of cameras to capture and project real-time images on the building's reflective surface.
This would allow people to take in the view that the tower would otherwise block.
The development will reportedly be used primarily for leisure activities.
No target completion date has been released.