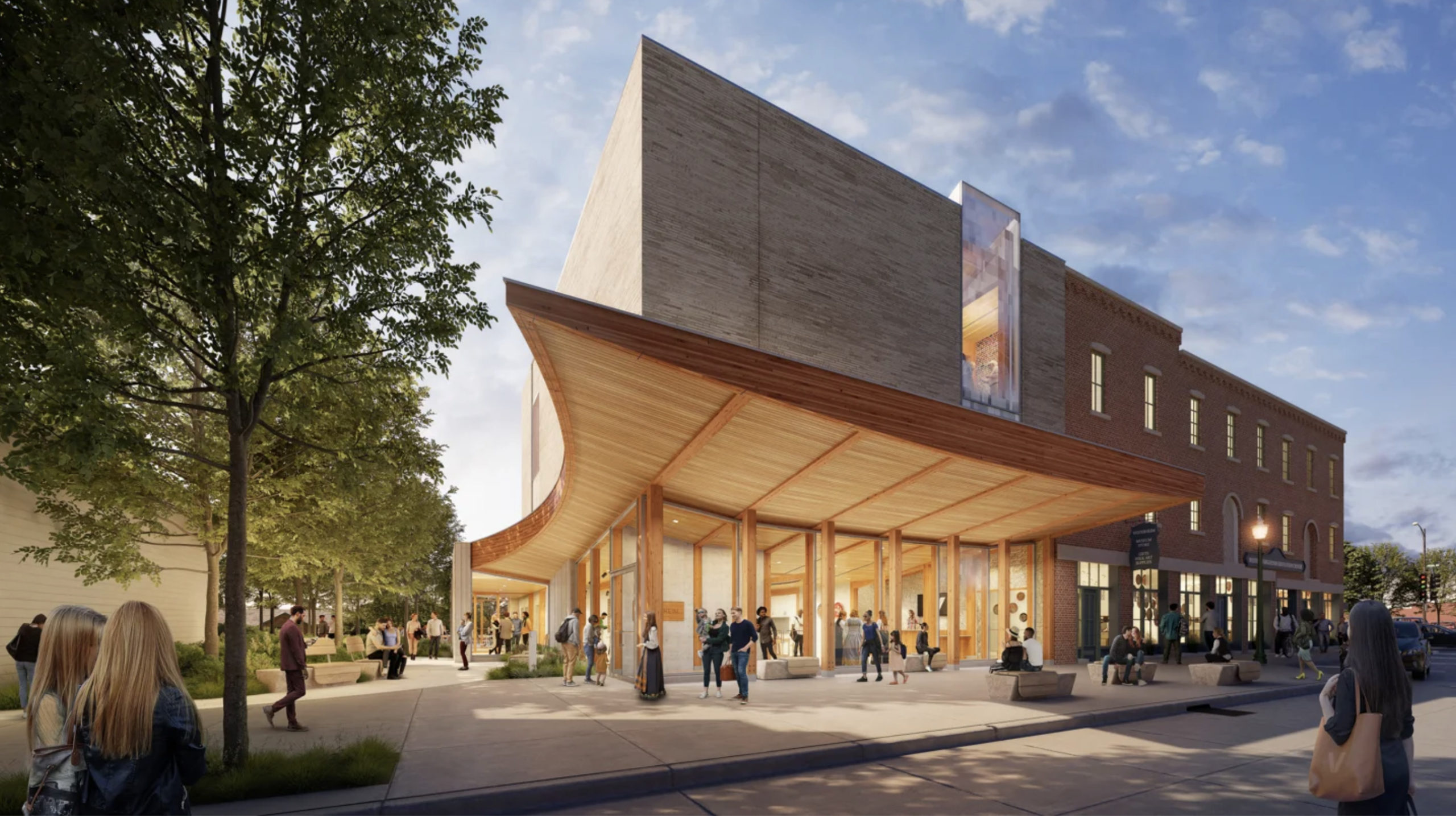 Norwegian architect Snøhetta says the expansion of the Vesterheim Norwegian-American Museum in Decorah, Iowa, which it designed, will be finished by this summer.
Design work on the new, 8,000-sq-m building and revamped outdoor areas began in 2018.
The architect's master plan connects the new building and Vesterheim's Heritage Park with Water Street, Decorah's main thoroughfare.
Called "The Commons", the new building will contain galleries, studios, the Westby-Torgerson Education Center, Vesterheim's Folk Art School, offices, and a study room.
It's being built with locally sourced brick, wood, and concrete, echoing Norwegian craft traditions.
Heritage Park will display immigrant-built structures brought to Decorah from the Upper Midwest region. ​
The park's landscape is inspired by the "Driftless" region of the American mid-west and the wooded landscapes of Norway.
Craig Dykers, Snøhetta founding partner, said: "As a Norwegian-American company, Snøhetta is grateful and excited to play a part in recontextualising ​ the experiences, art, and crafts of Norwegian immigrants here in Iowa.
"We hope and expect that The Commons and Heritage Park will create new opportunities for considering and understanding the experience of immigrants to the United States."