Iran's Ministry of Transportation is in negotiations with a number of Chinese contractors with a view to attracting investment in a partly completed megaproject to build a highway between Tehran and the Caspian Sea through the Alborz mountain range.
Kheirollah Khademi, a deputy transport minister, said yesterday that the government was hoping for Chinese help to finance and build the third section of the 124km Tehran-North Freeway, according to a report by the ILNA news agency.
Khademi said: "We have entered talks with five Chinese companies, and negotiations with one of them are very serious now."
The cost of the road, which was planned in the nineties and originally due to be completed in 2017, is thought to run into several billion dollars. In 2015, the World Highways website reported that the third section had an estimated cost of $1.5bn, however prices will have risen since then.
At that time, China Communications was associated with the scheme.
According to the Tehran-North Freeway Construction and Operation Company, the third section will be let on a design, build and finance model.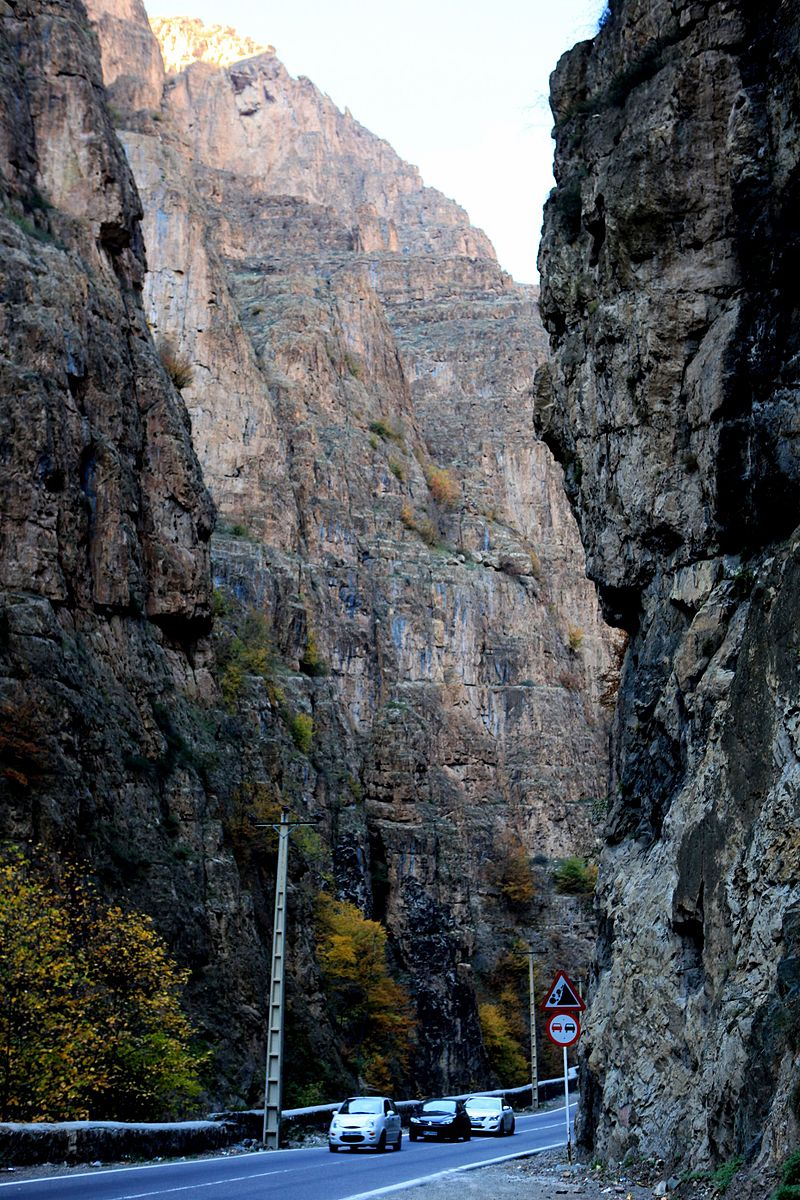 The existing Chalus Road (ninara/CC BY-SA 2.0)
The four-lane road, which is also called the Tehran-Shomal Freeway, or Freeway 3, will connect Tehran to the vacation town of Chalus in western Mazandaran Province. When complete, it will cut about 60km off the existing route.
The 32km first and 20km fourth sections, which cover relatively flat land, have been completed and are in service (see further reading). The more mountainous 25km second section is under construction, and the challenging third section has not begun.
This section, which runs from Pol-e Zanguleh to Marzan Abad in Mazandaran, will have a length of 47km and will require the drilling of 92 tunnels with combined length of 33km, as well as 19 bridges.
China Railway Academy Company, a subsidiary of China Railway Group, signed a memorandum of understanding to build section three in January 2018, but withdrew after the Trump administration re-imposed sanctions on Iran later that year.
The deadline for completion of the scheme was given in 2018 as March 2023.
Top image: A section of the completed freeway (TELLURIDE 749/CC BY-SA 4.0)
Further reading: