27 November 2013
South Korea's Daewoo has won a $690m contract from Iraq's Transport Ministry to build a sea barrier at its planned Grand Faw port in the south of the country.
Daewoo will build the 16km breakwater within 30 months, Iraq's Transport Ministry said in a statement on its website.
It said Daewoo was one of four companies that bid for the contract to build the barrier at Grand Faw, which is located in Basra, Iraq's southern oil hub.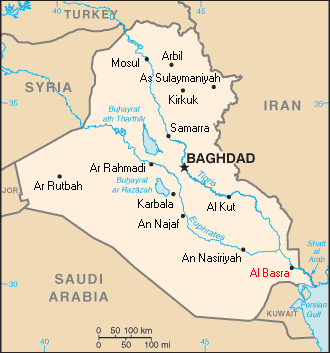 The Grand Faw port will be built in Basra in the south of Iraq (Wikimedia Commons)
Grand Faw is one of several projects that Iraqi authorities hope will create a transportation corridor between the Middle East and Europe that will bypass the Suez Canal.
At the signing of the contract transport minister Hadi al-Amiri said the port will create 12,000 jobs.