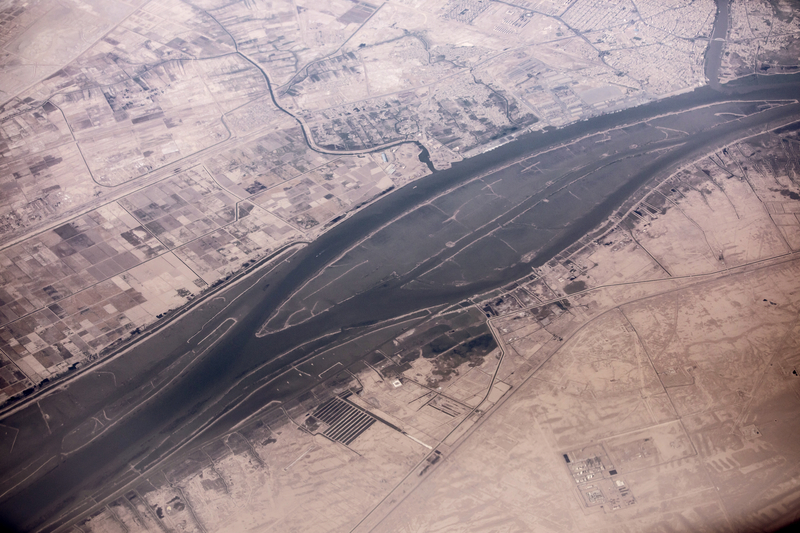 The Grand Port of Al Faw, a major project in Iraq originally announced in 2010, has completed its first stage with the construction of five main piers, setting the stage for it to become the Middle East's biggest port when complete.
A $2.7bn contract to build the port was won by Daewoo Engineering & Construction at the end of last year (see further reading). As well as the container terminal and harbour works, the project will involve building one of the world's largest subsea tunnels to the shallower Umm Qasr Port as well as new roads to improve communications with Basra.
Inmar Al-Safi, information director at the state-owned General Company for Ports, said the Korean company has completed the main piers, Zawya reports. He said work was now under way to build the tunnel, which would be completed within four years.
"The last phase of the project includes the construction of nearly 100 berths that will serve the port," he added.
Although Al Faw's capacity will be modest in comparison with Asian megaports in Shanghai and Singapore, it will be greater than Dubai's Jebel Ali, presently the largest in the Middle East, with 67 berths.
The port will be located along the Kawr Abdallah Channel, near the mouth of the Shatt Al Arab waterway that runs between Iraq and Iran.
By 2028, it will be able to move about 36 million tonnes of containerised freight – around 4 million 20ft-equivalent containers – and about 22 million tonnes of dry bulk. By 2038, this will reach 7.5 million containers and 33 million tonnes of dry bulk.
These later phases are expected to cost an additional $4.3bn.
The quays will be around 7km long, and the harbour will be 18m deep, which will allow the port to accommodate any container ship now operating.
There will also be a dredged channel 400m wide and 24km long, protected by rubble breakwaters approximately 15km long.
Iraq is hoping that the project will provide a foundation for the growth in the rest of the country's economy.
Khaled Battal Al-Najm, the minister of planning, told the Iraqi News Agency in July that Grand Faw represented "a real start for Iraq's economic renaissance" and would open "broad trade horizons, between Iraq and the world".
He added that it was at the top of his ministry's development priorities.