By Chris Soffe in Atlanta, Georgia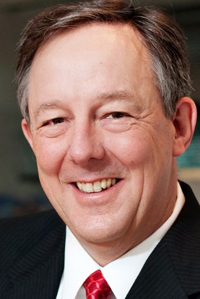 In the southern United States, where tea is "iced" and football isn't played with your feet, sports are practically a way of life.
Every Saturday from late August to early January devoted American football fans pile into college stadiums that hold 80,000, 90,000, even 100,000 spectators. No kidding. Every Saturday.
If you're not from the US or familiar with the sports atmosphere here, that number can be hard to wrap your head around.
Since moving to the States some 26 years ago, I've become accustomed to the notion that football is king in the south, and embraced the Alabama "Crimson Tide" football team when my son began attending the acclaimed University of Alabama in Tuscaloosa, which recently won its second consecutive National Championship title (not to mention the 13 additional National Championship titles they've won previously).
With the US economy picking up, we're seeing the effect a sports-crazed population can have on our industry. Recently, Engineering News-Record reported that five groups in the south-east are vying for upgrades to their football stadiums – totaling nearly $2bn.
Briefly, these include:
a $1bn stadium with a retractable roof to replace the 21-year-old Georgia Dome, home to the Atlanta Falcons;
$400m of upgrades to Sun Life Stadium in Miami;
$150m in improvements to the Bank of America Stadium in Charlotte, North Carolina;
a $200m reconstruction of Orlando's Citrus Bowl;
$100m in upgrades at Duke University in Durham, North Carolina.
Looking further up the East Coast, the new $1.6bn open-air MetLife Stadium, home to both of New York's National Football League teams, is getting ready for the Super Bowl in 2014.
Cities go through an elaborate, Olympics-style bidding process to host what is arguably the biggest sporting event in America. The politics are intense, and cities outdo themselves to win the prestige and economic boost.
In fact, the Super Bowl dream is driving three of the southern stadium projects mentioned above.
The Georgia Dome has never hosted the event, but hopes a new stadium will give it a chance. Same for Charlotte's Bank of America Stadium.
And while Miami's Sun Life Stadium has hosted it five times in the past 24 years, it wants the $400m upgrade to stay in the running. It's a finalist to host its sixth Big Game in 2016.
The other finalist? The brand new, 1.9 million sq ft, $1bn 49ers stadium in Santa Clara, California, scheduled to open in 2014.
But it isn't just football causing a boom in stadium construction. The $1bn Barclays Center multi-purpose indoor arena in Brooklyn opened in September 2012, and has hosted concerts, National Basketball Association games and tournaments, boxing matches, and will serve as home to the New York Islanders professional hockey team in 2015.
Also, Gleeds has been working with the famed Daytona International Speedway out of Daytona, home of the iconic Daytona 500 race. Speedway executives recently announced a possible massive upgrade to their historic 53-year-old facility. Upgrades would include five new, modern entrances, a second pedestrian bridge, an expanded grandstand area with thousands of new seats, along with upgraded suites, new concessions, ticket gates, and more common viewing areas to watch the races.
The common theme we're seeing with these upgrades is the need to enhance the fan experience. Sports facilities here aren't just increasing in size, but in the sophistication of their amenities. There's now a premium on high-end finishes, boxes, suites and cutting edge technology.
If you can help clients achieve that, you've got a better chance of making the team.
Chris Soffe is president of Gleeds USA