Bari-based architect Luca Curci has published a design for a "vertical city settled in the water" consisting of 180 floors grouped in 10 overlapping layers with a total height of 750m.
The concept, a maritime reimagining of Le Corbusier's "city in the sky", would be able to house up to 25,000 people, and would also encompass more than 200,000 square metres of parks and gardens, including a public lawn on top of the building.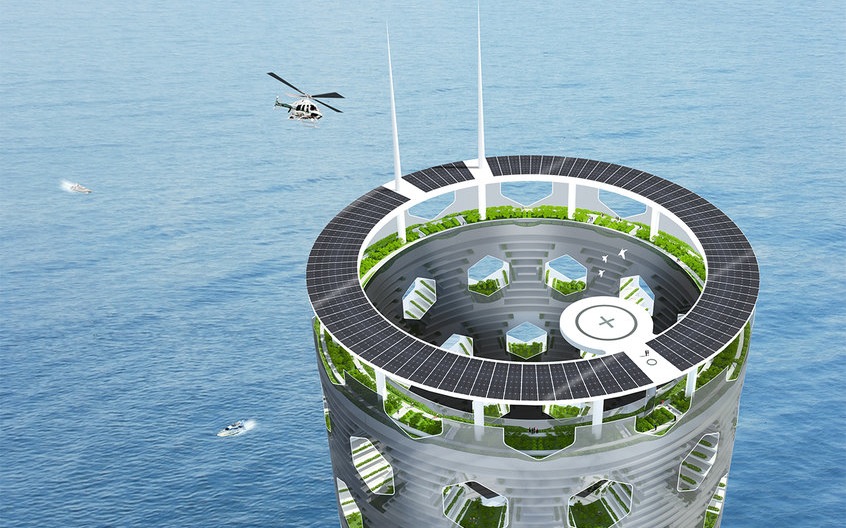 It would be built from prefabricated modular elements, repeatable horizontally and vertically to create a shape resembling a cylindrical colander (pictured).
The structure would be surrounded by a membrane of photovoltaic glasses that would provide electricity for the whole building, with the aim of making it a net generator of energy.
The building would sit on the sea bed, and would have a series of underwater floors hosting parking and technical areas, facilities such as spas, mediation centres and gyms and luxury hotels rooms with subaqueous views.
Luci Curci Architects has said that the plan is a "modular interpretation of the idea of contemporary city".
As yet, there are no plans to build it.
Images via Luca Curci Architects