Stefano Boeri Architetti has been commissioned to build a "forest city" by the city of Liuzhou in Guangxi province, southeastern China.
This will be a 175ha development that will combine architecture and horticulture in series of "forested" buildings that will house around 30,000 people.
The Milan-based practice that has made a name for itself over the past three years with a number of projects that have demonstrated its concept of the "vertical forest". These have mostly been built in Italy and Switzerland, although a hotel was announced last year in China's Guizhou province, the northern neighbour of Guangxi, and two towers are set to be built in the former capital of Nanjing.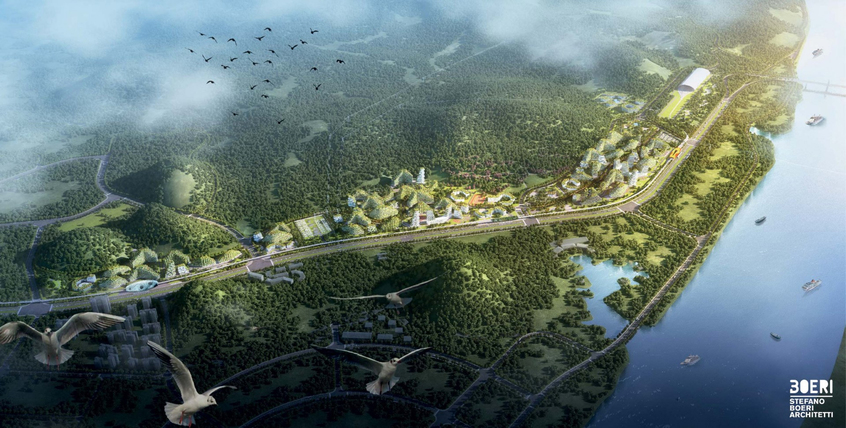 The scheme was commissioned by Liuzhou Municipality Urban Planning for a site along the Liujiang River. When complete, it will provide a habitat for as many as 40,000 trees.
According the architect, the living cladding will filter 57 tonnes of pollutants from the air each year, produce about 900 million tonnes of oxygen, as well as bringing residents closer to nature. The development will also be green in another sense: power will come from ground-source heat pumps and solar panels, and transport will be provided by an electrified railway.
Images courtesy of Stefano Boeri Architetti
Further Reading: