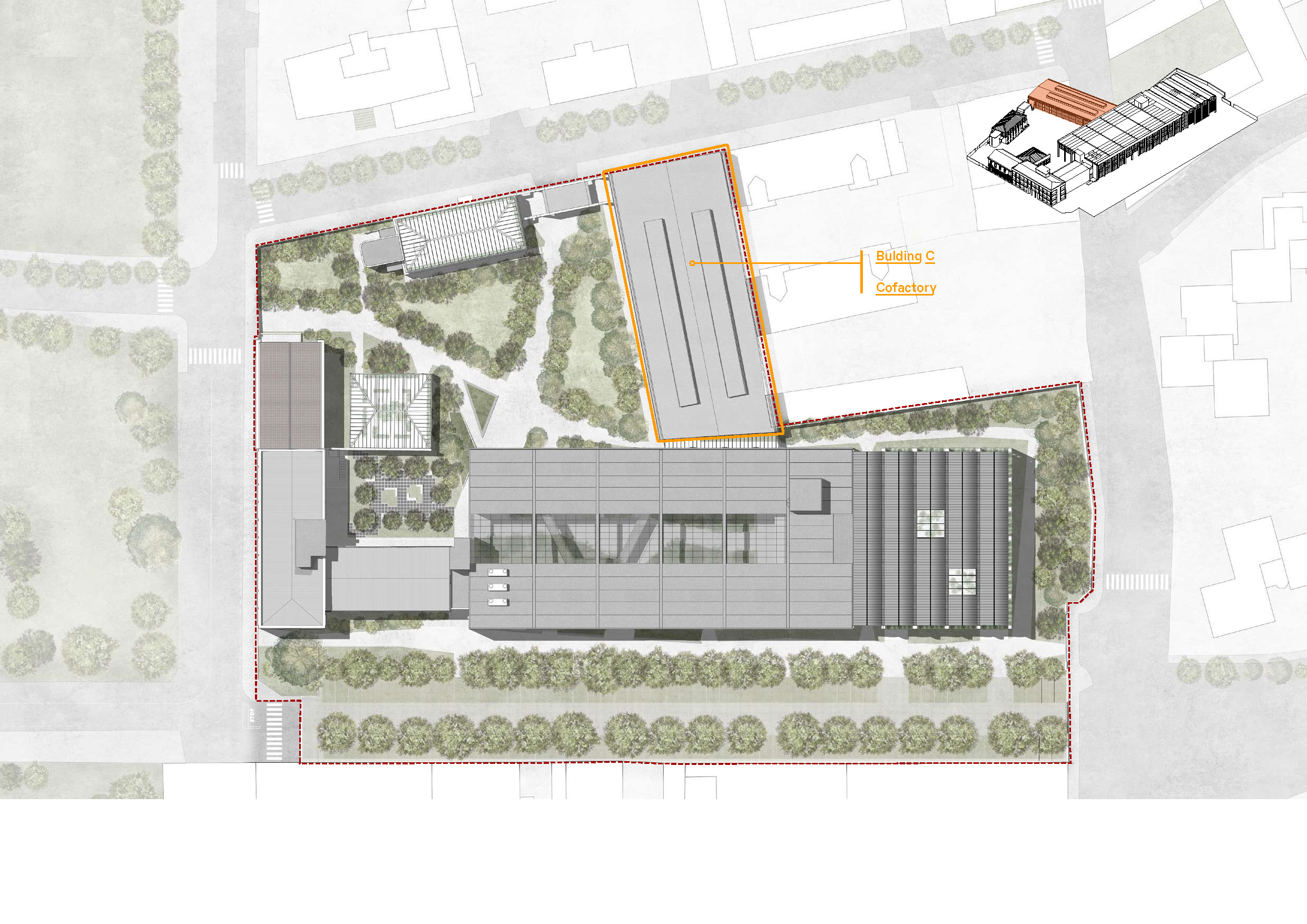 Turin-based Pininfarina Architecture has revealed its designs for Italy's first digital fabrication and prefabrication laboratory.
The "Cofactory", as it is called, will cover around 1,000 sq m in the Certosa district of northwest Milan. It will contain numerical-control machines and rapid prototyping tools, alongside office space and laboratories.
In a press statement, Pininfarina said the aim was to provide a centre for companies that want to design individual components of buildings "in such a way as to make their manufacture and final assembly easier and more efficient, while at the same time reducing production times and costs".
The Cofactory is part of the Designtech initiative. This hopes to create an innovation hub that offers agile manufacturing to companies operating in the furniture, construction, architecture and real estate sectors.
Pininfarina says the factory and hub aims to become a national reference point in the world of construction and property technology, or "prop-tech".
Giovanni De Niederhäusern, a senior vice president, commented: "The Cofactory Designtech aims to stimulate debate on innovation processes that involve the building in its complete life-cycle, from design to construction, from maintenance to demolition, to stimulate a radical innovation in the world of construction."
The Designtech initiative was the brainchild of Ivan Tallarico, founder of Hi-Interiors, and a group of entrepreneurs and professionals with complementary experiences in the fields of industrial design, automotive and marine engineering, hospitality, fashion and media. Its first Co-working space opens today.
As well as the Cofactory, Co-living spaces are being planned as "living labs to foster open innovation dynamics, start-up acceleration, venture building, rapid prototyping and the testing of new products and services".
Pininfarina Architecture has, in addition to its Turin base, offices in Miami and Shanghai. Among the projects it has worked on in the past are the Istanbul New Airport Air Traffic Control Tower, the 1100 Millecento luxury condo in Miami and Juventus stadium in its home city of Turin.