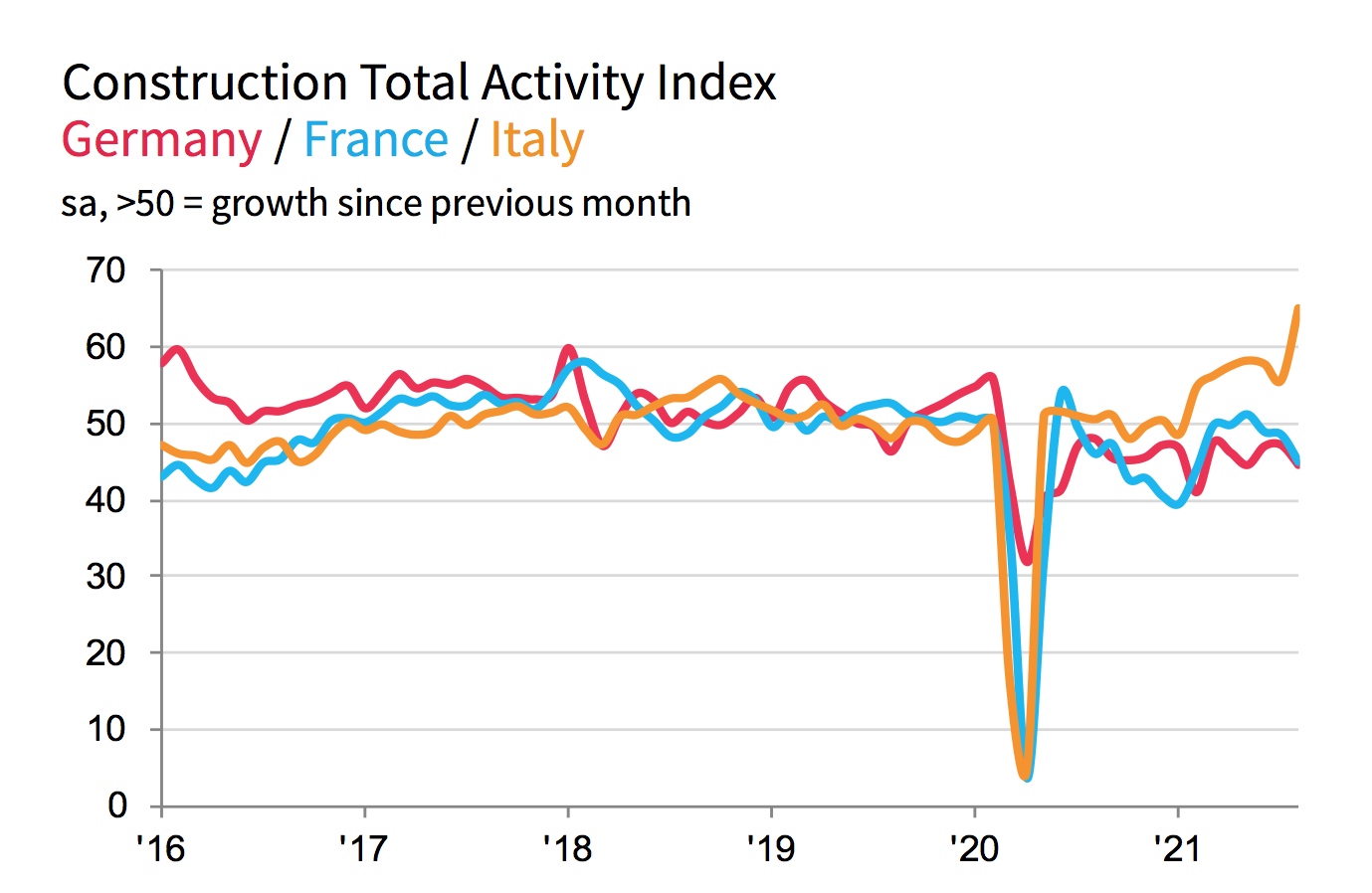 Shortages of labour and raw materials are being blamed for a second monthly drop in Eurozone construction output in August, according to IHS Markit.
Its Total Activity Index for the region fell from 49.8 in July to 49.5 last month, with its panel of some 650 construction firms describing a decline in output despite growth in new orders.
Companies cited fast cost rises amid "severe supply-chain disruption" and a gloomier outlook for the coming year.
Record-setting output growth in Italy and a rise in residential construction across the region proved insufficient to keep reported output declines in France and Germany from dragging the Index down again.
IHS Markit said underlying data indicated "sharper contractions in both commercial and civil engineering activity", even as house building rose at the fastest rate since May.
"Positively [and] growth in new business inflows resumed, albeit at a marginal pace, marking the third rise in new orders in four months," said Usamah Bhatti, economist at IHS Markit.
"That said, firms continued to report widespread shortages of raw materials and labour across the bloc and beyond, which placed ever-increasing strain on supply chains and cost burdens."
Bhatti added: "Increased headwinds, notably from local and global supply chains, dampened business confidence. The degree of optimism eased to the softest since May. At the national level, only Italian firms indicated a rise in activity, and one that was the fastest on record. Yet this was offset by sustained declines in Germany and France."